eBook ghostwriting experts
Our ghost book writers are high-skilled and talented. Each has years of experience in media, editing, and writing books of different genres. No matter how complex your task is, you can be sure we'll find a specialist to cope with it. Just trust us, and you will receive your ideal literary work the way you see it — PenFellow is always here to help you put your thoughts into words.
eBook from PenFellow is the best option if you are searching for an affordable and environment-friendly alternative.
Benefits of eBook from ghostwriting services: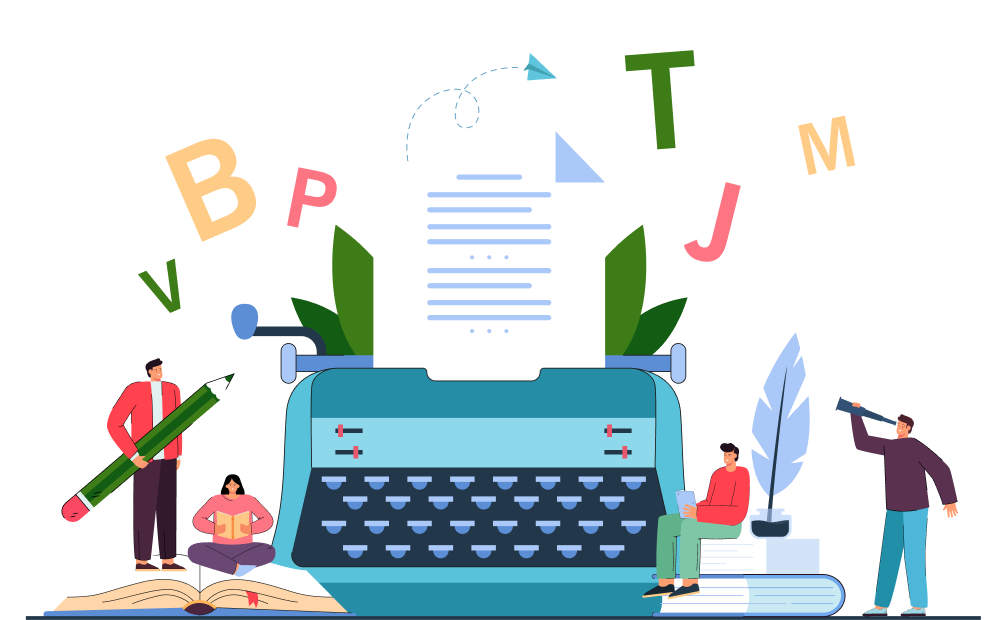 Our benefits
We are a reliable ebook service. We listen to your concerns and evaluate your ideas before any work starts.
Who is an eBook ghostwriter, and how to make the most out of it?
What if you have an idea for an eBook but need to know how to make it work yourself? What if you are a perfect storyteller but don't have a writing grip? What if you know how to produce good writing but need someone to ensure it works? What if you're thinking of publishing your book but don't know how to do it properly online? You're in the right place. Learn about eBook ghostwriter services below.
Main types of eBook ghostwriting services
Non-fiction writing
Do you want to write about actual events? There are numerous nonfiction genres, such as travelogs, history books, and biographies. Whichever one you choose, you can be sure that our eBook ghostwriters will do their best to bring your eBook idea to life in the best possible way.
Children's book writing
Children's books may be considered a distinct genre. They are intended to steer clear of difficult concepts, intense feelings, and adult issues. Compared to adult novels, they are shorter, utilize simpler language, and have more pictures. Children's books are often written to entertain young readers while teaching them valuable life lessons.
Fiction book writing
Any creative work, especially a narrative work, where characters, settings, or events are presented wholly or partially out of reality, is considered fiction. In general, "fiction" refers to such works and is about stories told in prose format, most commonly novels, novellas, and short stories. By the way, you can order our fiction ghostwriting services to get a literary work in the shortest possible time.
Editing
Text that is free of errors is one of the things needed for your audience's satisfaction. Our eBook ghostwritingexperts will ensure that each grammar aspect of your eBook is of the highest possible standard. Our watchful eye will catch and correct any error, regardless of how insignificant it may be.
Formatting
A well-prepared and presented eBook is crucial to your success as an author. Your hard work can go unnoticed unless it is prepared by a professional. Therefore, our goal is to ensure that your book's audience has a positive reading experience. Our professional book designers will consider your suggestions to create a high-quality realization of your book.
Proofreading
You may need a ghostwriter for an eBook to proofread when it's complete. In particular, you can order proofreading and editing for grammar, factual accuracy, and typographical mistakes. At the same time, our proofreaders never provide suggestions or criticisms on your eBook. Hire a proofreader or editor on a per-word or per-project basis. Note that proofreading is more objective than editing.
Our best ghostwriters are at your service
Get a chance to put your thoughts into creative form. Hire a ghostwriter for an eBook at Penfellow, and our top authors will capture your writing style and create a text that meets your needs at the most affordable price.
Benefits of our ghostwriting services
Every story deserves to be told. Our ghostwriters will amplify your concept and make it appealing to your target audience. Learn more about the benefits of working with us.
Extensive research and outline creation
We conduct in-depth research after compiling the project brief and understanding the most appropriate presentation style.  Our ghostwriters start the writing process only after completing these preparations. We will share the draft with you for comments and editing as soon as they complete their work.
Ghostwriting of fresh and original content
Our professional eBook ghostwriters combine their previous experience with our detailed instructions to create unique pieces. Everything is done individually for each client. As a result, your project will be made from scratch and served straight out of the oven.
Brief editing of flawless content
Project briefs, including your book writing, publication, and marketing goals, are collected from clients before any work begins. Afterward, we discuss with our clients the best approaches to writing the text and choose the best one.
You can also hire our business book ghostwriters to help you translate your successful business strategies into reader-friendly text.
Dedicated ghostwriters
Our in-house staff of ghostwriters is very flexible, and they all have a deep love of writing. Some have backgrounds in business, media, finance, or the arts; others are interventionists, engineers, certified public accountants, and medical professionals.
No plagiarism
The ghost writer eBook services we provide are guaranteed to be unique and of the best possible quality. The in-built tool checks every text for plagiarism and returns it to the writer if not 100% unique.
Unlimited revisions
We have first-class editors on our staff who will help you bring everything to perfection. The editor assigned to your eBook will carefully proofread and edit the text until there are no errors. We will then show this text to you to approve all edits and ensure your satisfaction with the result.
Scalable and consistent content
We understand that you should be able to add content to your eBook gradually. However, we must also ensure that the information is correct and error-free. For all this, we have a strict quality assurance procedure in place.
Timely updates and fast delivery
We are energetic, competent, and well-trained. Thanks to our methods, we never miss deadlines and ensure that you are constantly aware of everything that happens with your project.
Experienced ghostwriters
Outstanding eBook writing services are what we provide to our clients. We have professional ghostwriters to help you turn your ideas into text. Thanks to their experience and attention to detail, you will always be sure that you will receive only high-quality text in the final.
Privacy
The client's right to remain anonymous is a fundamental component of our writing services. Because keeping your data and information secure is one of our top priorities, we have implemented stringent new security measures followed by each ghostwriter for eBook.
Affordability
Our writing service does not include any additional fees or royalties. Instead, we provide our clients with payment options for our ghostwriting services. And all of them will be as affordable to you as possible. 
Customer satisfaction
We place the same value on your time and money as you do. Our ghost eBook writers work with you to meet your needs and do exactly what you want. We are committed to working closely with you to ensure that the result is the best possible.
Dynamic stories
Our eBook ghostwriter services are the best writing services on the market, as we work with some of the most talented professional storytellers and editors in the writing business. In the art of storytelling, each PenFellow book writer cannot be compared with anyone else.
If writing is not your cup of tea and you want to capture your memories, it is one of the best ghostwriting services.
John Vincent
I am extremely happy with the book from the company's ghostwriter. Perfect grammar, style, and attitude. It reflects my marketing knowledge perfectly.
Mary King
Love the final result and recommend them!
Christian O'Leary
Frequently asked questions
We're happy to resolve your questions and provide you with all types of information from how to deal with an idea that you have to how to publish your work.
In writing eBooks, the client and the writer collaborate to create an eBook targeted at the client's desired audience.
Many services regularly expand their staff with new ghostwriting specialists. To become one, you must have flawless writing and editing skills, as well as critical and creative thinking.
Yes, we can. After you have contacted a ghostwriter assigned to you, you will be able to have a conversation with them about your vision and share your thoughts. Make your dream come true with the help of our experts!
Ask us a question
When you have questions, concerns, suggestions, ask about your order, or share amazing ideas, feel free to contact us through the contact form below: