Find your perfect children's book editor
Find a professional children's book editor and get your content adjusted to young minds by making things inspiring and accurate. Offering editing for children's books, we follow the highest writing standards as we follow your author's vision.
When dealing with a children's book, you may require specific additional book editing services that will help you achieve success and add more elements to your writing. Some of the services include: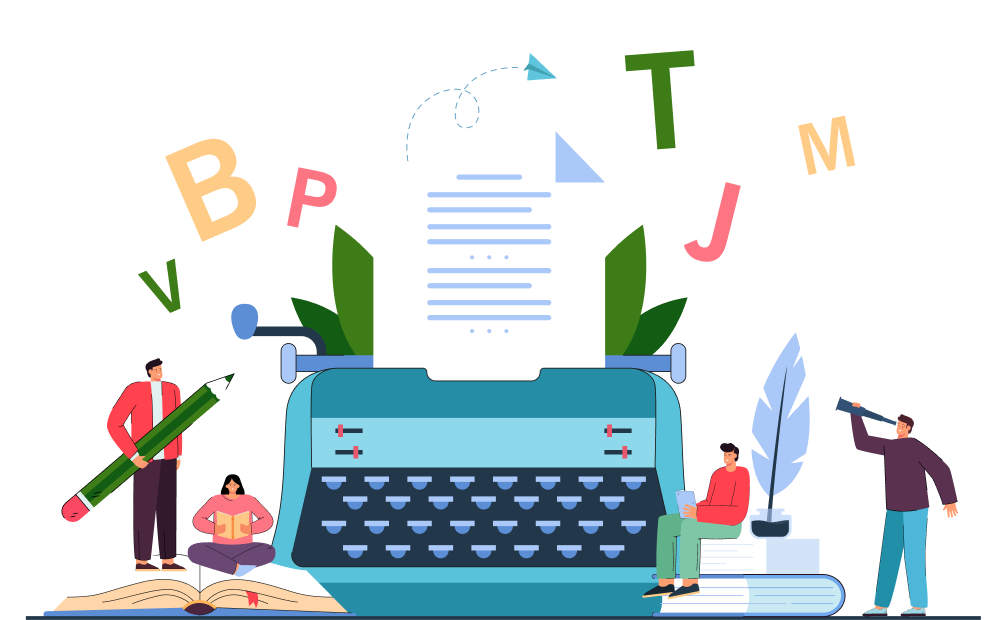 Our benefits
We are a reliable children's book editing service. We listen to your concerns and evaluate your ideas before any work starts.
Reliable children's book editor help
The role of a professional children's book editor involves one of the most challenging tasks because it is not enough to possess great writing and editing skills. An editor for a children's book has to understand the child's psychology and apply specific editing that can help make the manuscript inspiring and accessible. While there are apparent standards for children's literature across the world, the purpose of each editor is to adjust the ideas and connect the concepts by making them clearer and more suitable for the target age group. If you have an idea for a children's book and a draft that you would like to get published, you should contact our ghostwriting experts and discuss the objectives that you would like to achieve.
A children's book editor will evaluate and discuss your writing by asking questions and determining the goals that you would like to achieve. If there are any elements that an editor will find inappropriate or there is a lack of logic between the chapters, an editor's role is to highlight the issue and discuss it with an author, thus helping you to see the ways how something can be improved or what parts need additional editing.
The value of a professional children's book editor
Turning to a reliable editor for children's book writing is one of the most popular types of requests that authors share with our company as they need an extra layer of special editing and additional proofreading. A children's book is unlike any other because it has to be clear and accurate in terms of stellar grammar, accessible sentences, and the standards that will suit the young person's mind. It is not possible to leave it unchecked when a young person will question every word and evaluate everything that has been written in a particular book.
It is the reason why our children's book editors and proofreaders for books work extra hard to discuss every important point to ensure that the book turns out exactly the way it has to and follows the vision of the author(s). Turning to extensive discussions, analysis, and evaluation, we know how to address your vision and make your book truly stand out as it remains a valuable gift for young readers.
Different editing services for various types of children's books
Depending on what you would like to work with, our services include different editing services based on the book type that you have. Since it will require specific requirements, editing children's books is always performed according to the standards and the author's unique vision. Some of the most popular types of editing in this field include:
Children's picture books.
Chapter books and anthologies.
Middle-grade books.
Young adult fiction ghostwriting.
Preschool children's books.
Self-help and educative literature.
If you have a challenging subject that requires additional work or you would like to provide a historical overview of the legends or scientific concepts adapted for young readers, hiring an editor for a children's book will be the most efficient solution as it is the edits that make such books accessible and fun to read. Just let us know what must be achieved, share your manuscript, and our specialists will provide you with the best solutions.
How we edit children's books
We scan through the book as we do the editing work to make sure that there are no redundant words and repetitions, concepts that sound too complex, and sentences that are longer than they have to be. As a rule, odd sentences are not meant for a child's mind, which is why our editors will rearrange the wording to make things more accessible. Our editors for children's books will always start with the careful evaluation of the target audience because determining the age group must be done first. It sets certain requirements and helps us to filter unsuitable things out!
Finally, we shall pick the right terms and keep the accessibility factor high! Our experts will make sure that every word is acceptable and clear for the young person's mind or will provide an extra explanation if it is absolutely necessary by adding a footnote or an explanatory sentence. If your book has illustrations, we shall provide a brief description or information if it's a museum artifact or something that must be learned. Additionally, we shall check the book structure, punctuation, and possible conflicting sentences to eliminate any issues.
A children's book copy editor will also address grammar and spelling mistakes that will help to keep things accurate and let the children learn things the right way. We shall look for the tense changes and the styles that may confuse the young readers as they try to connect the dots.
How to come up with ideas for a children's book
The main purpose of a good children's book is to provide a valuable lesson and be of help. The most challenging part is to make the young readers see that this lesson is worth following. If you want to help the children see your point, you should provide an idea, a conflict, or an event that the children of the specific age group will care about. As you consider writing editor for children's book, it is the essential part you should consider. You must tell a story and provide children with the challenges and solutions, so they can connect the dots and address the issues that you include in your writing. Your main plot idea should fit within one page and it is one of the ways how you can tell if it's suitable or not.
Before you find a children's book editor, make sure that you observe the children in your life, and see what things inspire them, and what they like. It will help you to discuss your vision and estimate the best points that must be present in your writing. You can even ask the youngsters for their opinions and implement them in your writing!
Meet our children's book editors & learn about editing advantages
Each person employed by our children's book editor service holds an academic degree in English Literature and/or Education disciplines. As a rule, we shall implement the Chicago Manual of Style, which is the industry's standard for all things editing and proofreading. Still, if you would like to request an APA or MLA style of writing, we shall adjust your writing to match the style. Some of the benefits provided by our editors include:
Elimination of typos and grammar mistakes.
Spelling, structure, and style help.
Punctuation and formatting for online, editing ebooks, and print work.
Choice of words and clarity.
Adjustment of content for the chosen age group.
Story structure and elimination of the plot holes.
Adjustment to audience and genre conventions.
Character building help and continuity.
Why choose our editor for children's book?
We provide you with detailed and responsive editing assistance based on the strict genre requirements and standards that exist in the field of children's literature. Keeping things unique, affordable, and accessible, our children's book editor service will help you to match the requirements while keeping your creative vision untouched!
If writing is not your cup of tea and you want to capture your memories, it is one of the best ghostwriting services.
John Vincent
I am extremely happy with the book from the company's ghostwriter. Perfect grammar, style, and attitude. It reflects my marketing knowledge perfectly.
Mary King
Love the final result and recommend them!
Christian O'Leary
Frequently asked questions
We're happy to resolve your questions and provide you with all types of information from how to deal with an idea that you have to how to publish your work.
The practice of editing children's books includes analysis, estimation, and elimination of plot mistakes, inconsistencies, and grammar mistakes. An editor will discuss things with the author to make the book accurate, inspiring, memorable, and accessible to the young audience.
It must include analysis of the content, adherence to the genre standards, elimination of complex concepts, odd terms, and repetitions, grammar mistakes, punctuation, and style issues. Most importantly, seeking a writing editor for children's book, ensure that the book follows the same logic and remains accessible for the age group.
It will depend on the author's requirements, yet a professional children's book editor will read through the book and estimate it through the subject matter and the age group that has been set by the author. An editor will address readability, formatting, structure, and content issues by checking for every sentence and estimating the readability factor.
Ask us a question
When you have questions, concerns, suggestions, ask about your order, or share amazing ideas, feel free to contact us through the contact form below: