LinkedIn profile writing service for your successful career
Make your profile shine and stand out due to skillful consultants at Penfellow! We'll cooperate with you directly and draft a unique LinkedIn profile to build your brand, impress your network, and help to achieve your professional goals.
Feel free to keep in touch with our LinkedIn resume writers if you need to create your profile or if you're a platform user whose profile requires updating. Our experts will be glad to deliver the following services: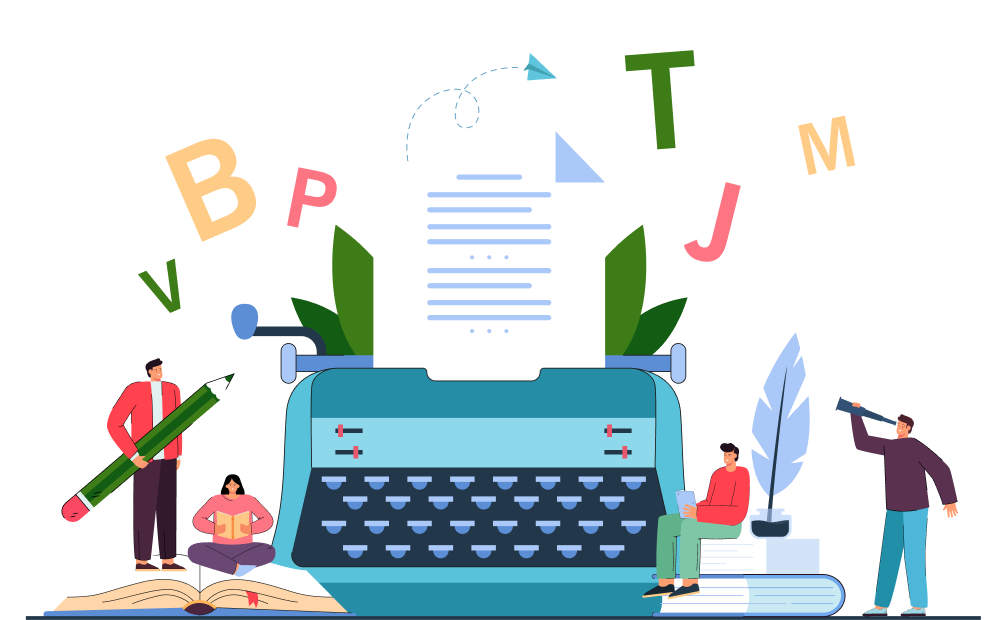 Our benefits
We are a reliable LinkedIn profile writing service. We listen to your concerns and evaluate your ideas before any work starts.
Get competent help with your LinkedIn profile
Finding new job opportunities interests many people when they register with the LinkedIn platform. Still, only some people are good LinkedIn profile creators who know how to complete a resume that will appear in search results and stand out among other similar accounts. Most white paper writings on the web say that a powerful account has to catch the potential employers' attention, have the necessary number of relevant keywords, describe your previous experience and reflect your career expectations.
Are you on the job hunt? Do you need a LinkedIn profile makeover to achieve your career goals? Then, the best solution is to look for a reliable service. Your CV has to affect users to catch your future job opportunities positively. The Penfellow team has gathered the best LinkedIn recommendations to provide the assistance that job seekers may need.
Our specialists can deliver you a quick answer and help you succeed, as they have monitored thousands of profiles and know for sure what methods work. Get in touch with our company if you need to create or polish your LinkedIn profile or other writing services, like a write press release service, etc.
Who should use a LinkedIn profile creation service?
Now, the LinkedIn platform gathers over 756 million users worldwide. No wonder writing help related to account creation has become increasingly popular among clients who wish to change their lives by changing their jobs. There are several reasons why you may need to contact a LinkedIn profile writer to improve your resume:
You don't have any experience building a profile, so you have no idea what to include in each section.
Your resume needs an update, and you're unfamiliar with current LinkedIn practices.
Your writing skill is not your strong point.
The existing description misses something important to attract headhunters, and you need an editor to make it shine.
You understand the career importance of LinkedIn registration, but you need more time to create an account describing your personality properly.
12 key elements needed in LinkedIn profile writing
LinkedIn users should consider their description details since it can significantly affect how many interesting connection requests and job offers they may get. We will be glad to offer LinkedIn profile experts in this crucial aspect. Discover the essential elements you should pay attention to while working on your profile.
Curriculum vitae
You should critically evaluate your current resume and make an update if necessary.
Personal branding
You should highlight your talents and advantages over other candidates most effectively. You can easily do it with our specialists delivering LinkedIn profile and business plan writing services.
Relevant keywords
Your account must be optimized to be more visible to search engines. It must include industry-specific keywords that allow Human Resource specialists and headhunters to find your profile easily.
Self-marketing
Think about or ask our LinkedIn profile writers to complete your Summary with positive and catchy statements. You must reformulate your Skills and Professional Experience sections and personalize who you are. Emphasize why you can be helpful to your future employer. Grab the recruiters' attention by creating a compelling "why hire me" paragraph that will show you are the best candidate.
The title under your name
Your profile headline appears in many places and matters for the LinkedIn search engine algorithm. Ponder carefully on the information you may include. The title is usually limited to 120 characters, and it's highly recommended to use them all. Think about listing the keywords describing your current job, experience, education, skills, etc.
Education
The Background section often plays an essential role as recruiters use it to filter profiles while looking for candidates for open vacancies on LinkedIn. When the number of potential applicants is high, this filter can narrow them down.
Cover photo
Every credibleLinkedIn profile writing service will pay attention to a customer's photo that creates the first impression. We recommend using business-style photos rather than a picture from a beach party. It should be recent and make your face easily recognizable.
Profile URL
This element should be as simple as possible and include only your name without a long sequence of numbers and letters. You can quickly optimize your URL by signing in and clicking "Edit public profile & URL" on the top right corner of the webpage.
Resume structure
Describe your personality in detail and include the following sections:
Work Experiences.
Volunteer Experiences.
Skills.
Educational Background.
Honors and Awards.
Languages Spoken.
Endorsements and Recommendations.
Contact Information.
Media additions
Professional LinkedIn profile writers always ask the customer for supplementary materials: photos, publications, videos, portfolios, awards, and certifications. These can better describe your personality and highlight your strong points.
LinkedIn visibility
Learn how to raise the visibility of your LinkedIn profile based on your professional skills and interests.
Open to new opportunities
Remember to mention that you're ready for new challenges and job opportunities. This option can be activated in your profile under the "Intro" and "Add profile section".
If you don't feel confident about your writing skills or lack experience in profile creation, you may always trust this task with our LinkedIn writer. A wide selection of specialists is available on our website. Choose the most suitable expert who will assist you in solving your issues.
What does our LinkedIn writing service help include?
We'll be glad to know more about your needs in individual consultation and complete a CV that represents you most effectively, makes your profile shine, and helps you excel in the crowd of other candidates. We aim to showcase your professional brand, career achievements, and measurable results to get you noticed by potential employers. Our consultation includes discussing your current career goals, soft skills, hard skills, and contributions at your previous positions that demonstrate your level of competency. To get a hand from our experts, it's necessary to indicate the services you need, contact your website content writer and receive the final draft of your CV.  
Our LinkedIn profile writing service advantages
PenFellow is a reputable and verified website that follows our clients' requirements and listens to their ideas before our specialist starts any work. Our LinkedIn service is one of the best due to its various benefits.
Specialized LinkedIn profile writers:
Each author, editor, or even Wikipedia writer from our team has proven experience in creating resumes. We cooperate only with native English speakers to provide high-quality writing.
Each LinkedIn profile builder ensures recruiters easily find you. Every writer from our team knows how to use the keywords to show your skills and set you apart from the competition.
We keep our prices affordable for many customers. We never apply extra charges for our help. With us, you get great value for money.
If your profile created by our experts needs any corrections, don't hesitate to ask us for assistance. We're ready to do as much editing as you need to be satisfied. Of course, all improvements to your resume (as per initial instructions) are free of charge.
Confidentiality guaranteed:
We never share our client's data with a third party and take all measures to guarantee our customers' private and banking information is safe.
We deliver maintenance to our clients at any time. Send us your suggestions and questions via email or contact us through the website form.
Conclusion
If you need help with your account description, it may be time to collaborate with an expert and get high-quality LinkedIn profile writing services. Though there are many service providers, give Penfellow a try and create a compelling profile that will lead you to your dream career.
If writing is not your cup of tea and you want to capture your memories, it is one of the best ghostwriting services.
John Vincent
I am extremely happy with the book from the company's ghostwriter. Perfect grammar, style, and attitude. It reflects my marketing knowledge perfectly.
Mary King
Love the final result and recommend them!
Christian O'Leary
Frequently asked questions
We're happy to resolve your questions and provide you with all types of information from how to deal with an idea that you have to how to publish your work.
A LinkedIn profile writer service is a virtual assistant that helps you to review and polish your LinkedIn profile to ensure it reflects your career achievements and demonstrates your motivation and aspirations. When you give the job to a professional LinkedIn profile writer, you get an up-to-date, complete, and well-thought-out profile that includes the relevant keywords. An optimized CV gives you a better chance of appearing in search results. This way, the correctly written profile can attract potential employers and help you meet other professionals to get new job opportunities and achieve your dream career.
This network involves over 756 million users worldwide, offering enormous growth opportunities. To be a LinkedIn member, it's essential to create an account by filling in an application form. A candidate looking for a job should have a well-structured profile that sets off from the rest to be successful. It may be difficult not to get lost in the sea of other specialists, even if you have brilliant expertise in your field. A LinkedIn profile consultant may assist you in writing a thorough and well-structured profile to get on a searcher's radar and keep their interest.
To complete a profile that will showcase your strengths and attract recruiters, it's necessary to cooperate with our experts. They have great expertise and work experience to help you achieve your career goals. Collaboration with the one who mastered all ins and outs of CV design will give you a competitive advantage and bring the best results you deserve. Here are three steps to create a perfect profile tailored to your aspirations:
Contact our website;
Share your goals with our LinkedIn profile editor;
Post your improved profile and celebrate your career growth.
For those who want to open career doors, an impactful account becomes no less important than a resume. But your profile can't just be a copied version of your CV to bring the desired effect. 94% of employers look for high-quality candidates on LinkedIn daily. That's why a properly completed profile should contain keywords to be easy to find for recruiters and describe your career potential most effectively and in detail. Our competent writers will do their best to optimize your profile and give you more career opportunities.
Ask us a question
When you have questions, concerns, suggestions, ask about your order, or share amazing ideas, feel free to contact us through the contact form below: