Professional bio writer services
When you need to create a powerful bio for your company, fiction, blogging purposes, or to present yourself to the world correctly, you are in the right place! Find your professional biography writer here to achieve success.
When you hire a writer for biography, you may also approach our specialists by requesting book ghostwriters help, which will also be suitable when you need to create a preface as you add a biography to your book. In addition, we also provide professional proofreading for any type of book. In writing a biography, our writers will provide you with: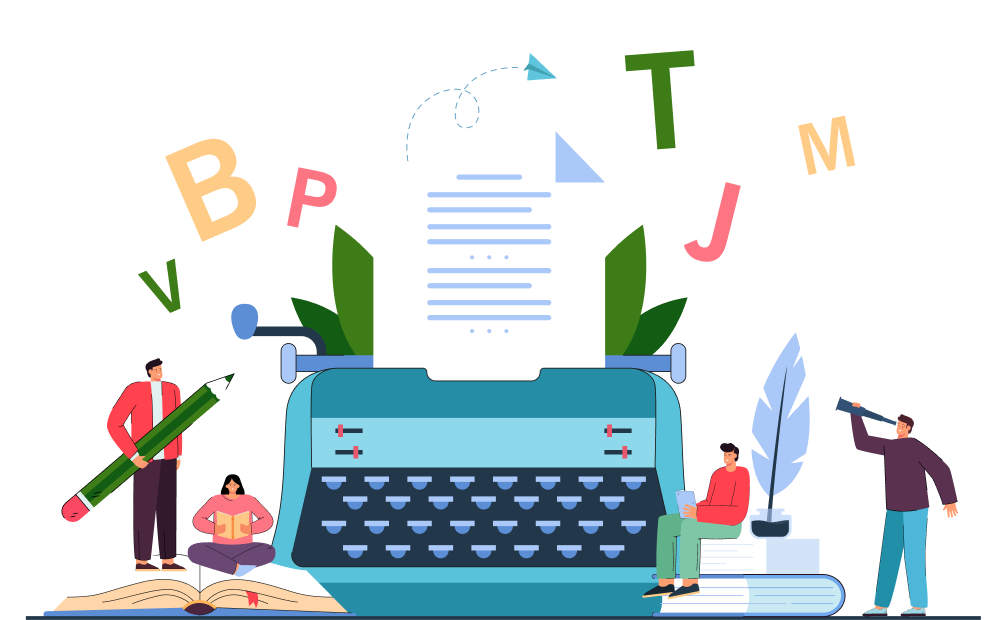 Our benefits
We are a reliable bio writing service. We listen to your concerns and evaluate your ideas before any work starts.
Professional bio writer services
The biography writing services include various types of ghostwriting. It starts from business and executive biographies for organizations to historical fiction writing and creating corporate and personal biographies for bloggers and entrepreneurs. The task of a professional bio writer includes detailed data collection, subsequent writing, editing, and analysis of provided facts. Also, our best speech writer is ready to not only help you prepare a speech before an important event, but he can also help organize the previous speeches into a book.
Types of bio writing offered by our ghost writers
When you need to compose a bio for certain purposes, it is essential to determine what kind of writing work must be done. If you are unsure, leave it to our experienced specialists who will analyze the content and your purpose to come up with the most efficient and creative solutions.
The most frequent types of bios include but are not limited to:
Short Bio. In most cases, these will be around 200 words in total and are used for website pages or presentations. When you need to create a company profile, a different approach is required. If you want to create a resume, it must be longer and more detailed. The short bio is mostly done as the visit card style information based on provided details.
Creative Bio. It usually goes up to 400 words and involves creative analysis work. If you want to make your bio unique and creative for a social campaign or a political project, seek a creative biography writer.
Executive Bio. It is a type of biography writing aimed at professionals and business companies. It usually goes up to 400-500 words in total. Once the information is collected, our experts will provide all the necessary details according to the field of your work.
Company Bio. Also known as the "About us" section biography. It may vary in length, depending on how much you would like to tell or the design of your blog or website. You may also use this type of biography for presentations, real estate business, or any type of marketing done in print.
Historical Fiction Biography. This type of writing is often requested by celebrities or famous specialists who want to share their true stories. These are written in a dramatic tone and involve descriptions of real-life events.
Academic Biography. It's the type of bio writing services where we have to provide documentation and physical details of information related to a person's achievements just like in scientific research writing.
Fictionalized Academy Biography. This is where you can request a mixture of fiction and non-fiction facts. These are fun and creative biographies that contain an element of mystery and can vary in length.
Prophetic Biography Writing. One of the most complex types of biography writing as the purpose here is to make a call to action and provide healing and spiritual enlightenment.
Who requires composing a bio?
While there is no definite requirement for a biography writer (if you want to make things personal and need to add it to your website or the company's profile), these are the most common scenarios:
Company and Organization Bio Writing. It's vital to gain people's trust and address the credibility factor as you tell about your background and show what is offered.
Bio for a Personal Purpose. It can help you achieve success and earn a better job based on your special merits. It's often requested by freelancers and those who want to stand out and make a positive impression.
Bloggers and Writers. If you work online and manage social media, a strong biography with relevant SEO work is a must-have! Our professional bio writers know what's expected and how to make things up to the highest standards.
Celebrities and Entrepreneurs. If you're in the spotlight and want to create an impeccable artistic or sports bio, our ghostwriters know how to help you achieve success!
The main challenges of bio writing
When you have to create a bio based on your professional or personal objectives, our experts will help you overcome the most common writing challenges by guiding you through the writing and publishing processes.
Advertising Things Correctly. We know how to promote certain services and how to persuade specific target audiences. If you are unsure about what sells, our professional biography writers will solve this problem.
Use of the Third Person. Writing in the third person with the correct tone can be difficult. Our autobiography writers know how to make things impressive and memorable!
Listing Every Important Detail. We know precisely what must be mentioned and how to keep things professional by listing only what is relevant to the bio page.
Bio Proofreading and Editing Challenges. We shall check your bio for readability and eliminate grammar issues.
Keeping Things Condensed. If you need to keep things short and fit within some specific design, our specialists will provide you with various solutions that will match your vision.
Our biography writer features
Take your time to learn more about our team of professional bio writers:
Our team includes reliable ghostwriters and editors who will always listen to you and help you to achieve the precise goals that have been set. Regardless if you seek fiction ghostwriters or request a business biography, we work by discussing things first and always following every section of your order's instructions.
We know how to make things custom and unique as our team has experience in various fields of business, science, and entertainment. We know how to create an impeccable biography as we have vast background experience in keeping things creative and accurate.
Our professional editors will always check, format, and proofread your writing. We guarantee that the grammar and style will follow the highest writing standards. Our biography writing services are available 24/7 and will always follow your requirements anytime. Once you have a suggestion or need to make edits, we are always in touch!
We work hard to provide impressive biographical writing and help you with additional research and writing techniques. We always comply with your requirements and keep our prices transparent and affordable. Since you can track the writing process all the time as you get memoir writers help, you will remain at the heart of the creative work.
Why choose our bio writer help?
The most important benefit of our cooperation is a personalized bio writer service that makes it possible to create a unique bio based on your requirements. We're a creative team of professionals who make the bio-writing workflow process comfortable, reliable, and affordable. Hurry up to get your biography done correctly!
If writing is not your cup of tea and you want to capture your memories, it is one of the best ghostwriting services.
John Vincent
I am extremely happy with the book from the company's ghostwriter. Perfect grammar, style, and attitude. It reflects my marketing knowledge perfectly.
Mary King
Love the final result and recommend them!
Christian O'Leary
Frequently asked questions
We're happy to resolve your questions and provide you with all types of information from how to deal with an idea that you have to how to publish your work.
It will depend on the type of biography writing that you request. There are many types of ghostwriting help that a bio writer can provide. Starting with the website bio and personal biography for blogs and presentations to creative biographies for fiction book characters, you can approach biography writer online and discuss the objectives that you hope to achieve.
The process starts with the discussion. Our specialists must determine what type of biography is required. After that, we study the materials and ask questions to arrange the outline. Once the outline is approved, we shall provide the work schedule and calculate the costs. It will help you to learn what is expected and how it can be done.
Discuss things with a writer of your choice and talk to more than one specialist who has prior experience in writing your type of biography. You can provide an example of what you would like to see if you know of a biography or a website style that you would like.
Start by studying the company website to see what ethical norms are followed and what client guarantees are provided. See what payment options are available and read testimonials that may be found online. If you see good reviews, contact the company and ask for recommendations and samples of work in your genre or type of writing. Penfellow is a long-time expert on the market with a number of successful cases to show.
A biography writing relates to the history of life related to an individual or organization. An autobiography is creative writing composed by a particular person (or a ghost writer in the first person) in chronological order. Now, a memoir is a collection of specific memories without a definite time period as they are less structured.
Ask us a question
When you have questions, concerns, suggestions, ask about your order, or share amazing ideas, feel free to contact us through the contact form below: