Reliable Speech Writing Help Online
Writing a memorable and unique speech is an important milestone in the life of a person. Regardless of whether it's for business, celebration, or making your voice heard, a powerful speech will always make a difference. Request a speech now! 
Our ghostwriters and professional editors will help you to match the requirements and deliver an excellent speech. When we start our cooperation, our will evaluate the requirements and offer quality writing that will match your requirements. Some of the other benefits include: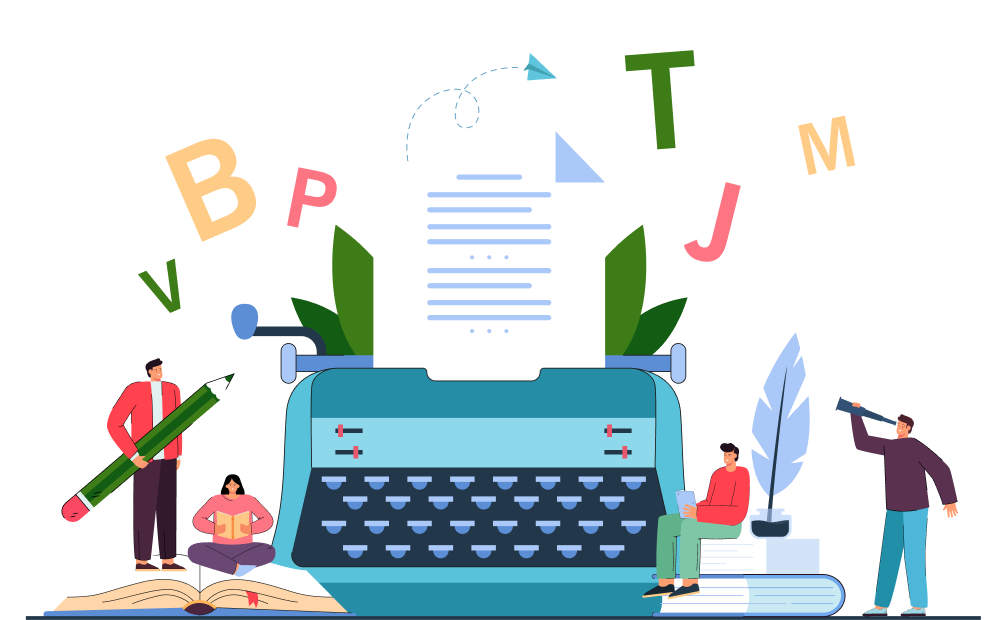 Our benefits
We are a reliable speech writing service. We listen to your concerns and evaluate your ideas before any work starts.
What is speech writing?
Speech writing is the type of writing or composition assistance that you can receive online when you have to compose and deliver a speech for an oral presentation, for TV work, or creation of audiovisual materials. Approaching our speech writers, you can enjoy help with all types of possible occasions.
How to choose reliable speech writers?
Choosing a speech writer should not be done on impulse since there are many types of services like fiction ghostwriter help on offer that may be suitable or not even necessary for your speech. The list of skills that an expert should have must include speechwriting experience with clear examples of their work, ghostwriting background in the chosen field, and good skills in public relations. Likewise, academic knowledge in terms of proofreading and editing is essential too! As you place a request to write a speech for the university graduation, it's not the same as composing a congratulations message for a young child!
Under basic circumstances, you must look at the list of experts available and voice your objectives, budget, and expected deadline. If you need an autobiography writer help, you must choose a person who can provide samples of their work. It will help you to narrow things down. Most importantly, the person you choose online should be:
Choose the ghost writer suitable to your genre and type of speech to help you reach the target audience and make them impressed.
An individual with experience who knows how to apply specific terms or words, especially when dealing with politics, a field of science, or a demanding industry like entertainment, movies, and fashion. In such a case, an effective solution would be to consult a screenwriter who would make things even more creative.
Types of speeches we can provide
We can provide you with a wide range of speech writing services, depending on what is required:
Wedding speeches. Classic, yet custom speeches for a wedding from our writers will make you impressed!
Business purposes. Starting with politics to the creation of presentations for famous brands, many types of speeches fit here.
Graduation speeches. We can prepare an excellent graduation speech based on the field of studies and the personality of a student.
Persuasive. It takes a trained expert to persuade the target audience, which is why we are proud to provide you with skilled specialists for your field.
Informative purposes. If you need to inform the target audience about a problem or advertise something, we are ready to assist you!
Inspirational presentations (speech). When you require some creative speech that will inspire people or work on a social campaign, hurry up to share your ideas with our specialists!
Father of the bride speech. We can provide you with the best speeches that will make your daughter (and all the family) impressed.
Funerals and sad occasions. When you have to deal with an unfortunate event, our speechwriters can create a speech that will show due respect and care.
Birthday speeches. We know how to make the birthday speech unique for any age or type of person!
You can also request unusual speeches or find your unique memoir writer for hire as you think over the writing methods that will fully highlight your personality.
Original speech writing services
We provide you with speech writing help that is composed without templates or pre-written materials. Only original writing help, based on case and requirements. We shall match you with the best specialists for your request and follow the ethical rules and quality standards to present the best results on time.
If writing is not your cup of tea and you want to capture your memories, it is one of the best ghostwriting services.
John Vincent
I am extremely happy with the book from the company's ghostwriter. Perfect grammar, style, and attitude. It reflects my marketing knowledge perfectly.
Mary King
Love the final result and recommend them!
Christian O'Leary
Frequently asked questions
We're happy to resolve your questions and provide you with all types of information from how to deal with an idea that you have to how to publish your work.
It is a type of speech writer help where you get an expert to create a speech for you. It stands for a spoken presentation where you deliver the message during a special occasion or an important event. It is an art in itself and the key is to communicate the main message correctly. Our speech writers are the ones who can help you deliver an excellent speech and will make sure that the readability factor remains high as the editors will check the grammar and style.
When you hire a speech writer, the most important aspect that you should check is the clarity of the speech since your audience has to make some point and do it correctly. A good speech can be easily identified when one addresses the target objectives. It's essential to structure your speech correctly and become a strong leader for the audience as you inspire and motivate. Depending on the type of speech, the good qualities also may include adjustability and the use of humor, literary devices, and arguments that will change one's beliefs in a positive way.
The experts at our speech writing service recommend starting with a hook sentence that will instantly capture the target audience and pose some interest. It should be powerful and keep people intrigued. Of course, when it's a sad event, you may say something to cheer people up or use some quotes after the first line. You can start with a personal story or something that will make your audience feel your emotions. When dealing with business matters, you can use facts and statistics as a solution. When all else fails, you can ask your audience a question based on your speech and provide the answers next.
In terms of academic classification, our speech writers online will cover four main types of speeches. When you have an informative speech, you can provide people with information or highlight the news. Demonstrative speech help will help people to learn valuable lessons and may be used for social and educational purposes. Persuasive speeches will have to focus on arguments and a call to action. Entertaining or occasion-based speeches (weddings, birthdays) will have to provide fun or strong emotional content for the target audience.
It will depend on the qualification of a person. As a rule, it's a very demanding job and the salaries that you may encounter with political speech writers will differ when compared to those individuals who work with weddings and basic birthday celebrations. Calculating the price also means that our specialists will also calculate the budget for each speech individually.
The speech writer will usually start with an analysis of the occasion and the type of speech that you require. Then the questions will be asked to determine your style, speaking speed, and budget. Once these things are clarified, you may either choose a persuasive speech writer or ask for someone who can cover creative or entertainment issues.
In most cases, they need someone with strong writing skills who can put their thoughts into writing. Some people lack confidence or might not be used to public speaking. Another problem might be being unable to start or find the right words. When a person needs a professional speech, talking to trained speech writers is recommended. Finally, most of our clients are often too busy to write a speech, especially if there's an urgent deadline.
Starting your cooperation with professional speech writers, let them know how fast you are able to speak and what time you would have allocated for the speech. It will help to narrow down the requirements. Share your speaking style and state whether the use of humor and metaphors is acceptable. Share what you would like to say and talk about the background. Discuss how you would like to reach the audience and what feelings to evoke. If you are making a call to action with your speech, discuss your objectives as well.
Ask us a question
When you have questions, concerns, suggestions, ask about your order, or share amazing ideas, feel free to contact us through the contact form below: