Professional and detailed eBook editing
Suppose you are looking for
professional editors
to improve your manuscript for a Psychology textbook or require something in science fiction editing. In that case, our specialists will be able to provide the following: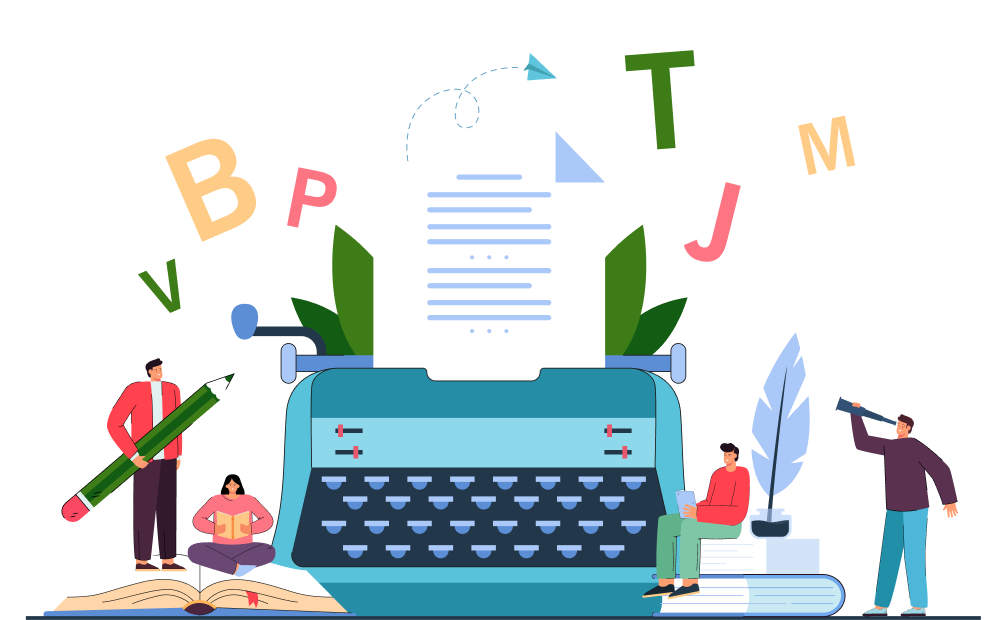 Our benefits
We are a reliable ebook editing service. We listen to your concerns and evaluate your ideas before any work starts.
Reliable eBook editing services online
Dealing with eBook editing is easier and harder at the same time since one has to work with a specific format that will be accessed with a Kindle book reader or similar electronic device. Depending on the chosen format, it's always necessary to introduce certain adjustments to ensure that the fonts, indents, and other aspects of the style formatting are up to the standards. Since there are various formats with relevant requirements, eBook editing is one of the most popular services for all types of publications and genres.
In simple terms, eBook editing will include work with the manuscript and the book's development. Our eBook editing experts always start with the discussion stage to determine your needs and evaluate formatting standards before editing starts. As we cooperate, you will also enjoy structural editing help, style adjustments, rewriting, checking of the facts, proofreading, and help with the layout. All of this is essential for editing electronic books in a digital format. Depending on the genre, you also receive an evaluation by an expert to meet the genre's standards. Hurry up to receive your assistance now!
What is provided by eBook editors?
When you are approaching editing for an eBook, it will include the following:
A detailed editing of your manuscript will help to improve the content's clarity.
Addressing the book's flow with the author's voice.
Creating characters and improving their literary characteristics.
Correcting and improving grammar, writing mechanics, and spelling.
Professional content revision to improve the creativity aspect.
Helpful suggestions regarding tone improvement, choice of words, and style.
Our eBook editing service will also provide you with an extensive critical analysis and comments to improve the material. Our editors will provide you with a list of the weak points that must be improved and address other issues. Depending on the eBook, we can also provide you with a short overview of what has been edited and highlight all the elements that may require additional work.
Regardless of the volume, writing type, and genre, you will receive an edited manuscript ready for publishing. In most cases, our experts will first correct the grammar and spelling errors as they work on the mechanical part of writing. Eliminating punctuation, style, and typos, they will also provide you with a list of revisions that you can follow. Regarding clarity, flow, and readability, we shall always discuss every point with you by leaving suggestions and asking questions. If any scientific information is included, we shall check the facts and provide you with relevant formatting.
Our eBook editing service will also check for all the genre standards and provide you with a detailed evaluation and professional comments. Depending on your target audience, editing can improve your wording, syntax, and specific phrase usage to address the matters or the storyline in a much better way.
The types of eBooks we can edit
We can provide you with all eBook editing types based on your requirements and the manuscript you provide. If you have something meant for an electronic format, you are in the right place, as we are ready to keep your book edited and made ready for publishing. Our reliable editing services in this field include:
Novels, novellas, and short stories in various genres.
Children's book editing with adjustments for young readers.
Photobook editing.
Editing assistance with the plays and screenplays.
Professional editing of creative writing, lyrics, and poetry.
General editing work with non-fiction materials: our online book editors can handle memoirs, educational materials, and self-help books.
Biography eBook editing and self-publishing.
Our ebook ghostwriters and experts have sufficient experience managing nonfiction editing and science fiction, adventure books, children's stories, religion books, and short stories. Likewise, if you have a history eBook that requires editing or medical writing, you can find a trained expert to publish your writing.
Your eBook editor can handle fiction by keeping up to the highest standards in horror, humor, romance, or thriller writing, among other subtypes. If you are dealing with non-fiction writing, feel free to share your manuscript. We shall use relevant software and formatting requirements to help you eliminate errors and keep the language accessible and clear.
Our eBook editors help you keep things unique
When our experts edit eBooks, they ensure the unique content, double-check every reference so that you are not violating anyone's intellectual property, and keep all the facts accurate. It helps to meet copyright publishing standards and increase the book's validity and readability.
If writing is not your cup of tea and you want to capture your memories, it is one of the best ghostwriting services.
John Vincent
I am extremely happy with the book from the company's ghostwriter. Perfect grammar, style, and attitude. It reflects my marketing knowledge perfectly.
Mary King
Love the final result and recommend them!
Christian O'Leary
Frequently asked questions
We're happy to resolve your questions and provide you with all types of information from how to deal with an idea that you have to how to publish your work.
Editing eBooks is a very complex process that always starts with analyzing the manuscript and evaluating the target audience and genre. It also eliminates grammar, spelling, structure, formatting, punctuation, and other mistakes. Our experts will also address the development issues, characters, clarity, readability, the accuracy of the facts, chronologies, and many other issues relevant to the book type and genre.
You must visit your Bookshelf and click the ellipsis button for the book you want to update. Choose the editing details and make your corrections. Make sure to follow the formatting rules. Once done, click on the "Save and Continue" and then use the "Publish" button to update things. Depending on the format, you must check with the publishing system and update your content manually by sending a notification.
Ask us a question
When you have questions, concerns, suggestions, ask about your order, or share amazing ideas, feel free to contact us through the contact form below: