Hire professional book editor to make your book shine
Offering a book editing service, we know how to meet your requirements! We assist with all types of book proofreading and correcting. When you need novel editing services or want to improve the clarity of your article or blog post, you are in the right place!
When you're approaching search engines with book editing services near me request, we are ready to provide you with a full range of affordable services that will help make your book perfect. If you need children's book editors or scientific ebook editing for an upcoming publication, we can help you achieve success. Some of the services we provide: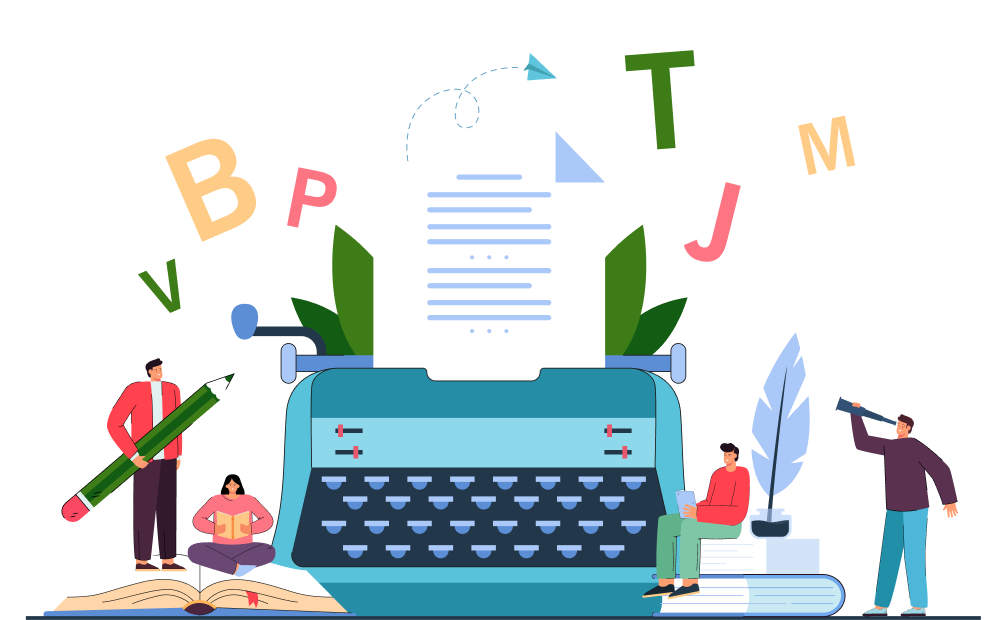 Our benefits
We are a reliable book editing service. We listen to your concerns and evaluate your ideas before any work starts.
What Do Book Editors Do?
Book editing belongs to one of the most popular services for authors, publishers, and researchers these days. Regardless of whether you are turning to ghostwriting services or seeking an expert to edit your draft, reliable book editing services will always remain essential as you get close to completion. Implementing specific changes, checking for grammar and style issues, and formatting the book according to certain standards are all included in the work of a professional editor. When you request editing assistance from us, you also receive content analysis in terms of readability. It helps to improve the overall clarity and logic of what has been written.
Our book editing services also include editorial evaluation and analysis of your structure to determine how the development of the storyline takes place. When you are dealing with a complex book or want to deliver an excellent story for middle school children, an editor will check various aspects to make the book logical, accessible, and based on your style. Since editors know the standards of each specific genre or book type, they will always deliver and impress you with the results.
Explore Different Editing Services We Provide
When you require book editing, our specialists will always start with a discussion of your primary objectives and evaluate the content that you provide. Offered as a friendly and professional suggestion, an editor will provide you with the most suitable types of editing based on what they see.
Proofreading. This is the most popular type of editing where professional editors will evaluate the content and eliminate the readability issues by checking the adherence to the storyline and the genre.
Copy Editing. This type of editing focuses on grammar and should be used as a way to improve the mechanics of your writing.
Line or Stylistic Editing. Also known as substantive editing assistance, this type of work focuses on stylistic presentation and getting your main message delivered as the book follows the conventions of the genre and matches the way you communicate. Our professional editors will help you to improve the stylistic aspect of your book and fully unfold your strengths.
Developmental Editing. It is the type of editing that focuses on the content and the structural aspects of writing. As the storyline unfolds, the development of characters and the dialogue play an important part. That's why developmental editing is recommended for most books.
Editorial Assessment. It is the review of your content (manuscript) with the editorial analysis that results in professional feedback. It includes the plot analysis, pace of your writing, and general style evaluation.
How to Choose a Book Editor
Before you start with book editing, you must prepare a basic list of your requirements if you are dealing with book editing for the first time. Here are the basic points you must consider:
Choose an individual who has sufficient experience in your genre. If you need a novel editor, make sure that the person knows your genre well and can provide you with samples of their work.
Discuss the timeline issues to ensure that a person can match your temporal requirements. It is an important aspect that must be considered all the time, especially if you have obligations to your publisher or any other deadlines.
Seek a person who understands your vision and does not ignore the time you need to get every important point discussed. Ask questions and spend more time before you choose your helper. Finding a book editor is not an easy task since you have to ensure that a person understands your style and does not distort the main feeling that you have in the book by either removing something important or adding a part that does not belong there.
Discuss the limitations that must be implemented when you work with an editor. It will help to ensure that some parts of your writing remain untouched. For example, if you want to leave some character "as is", you can specify it in your notes.
Estimate and discuss your budget to determine whether your estimations can handle the prices. As you hire a book editor, it's vital to discuss the price in advance but remember that it will always change during the process of evaluation as there may be less or more work to be done than it is expected.
Meet Our Book Editors
Some of the benefits of working with our trustworthy book editors for hire include:
Every editor holds an academic degree from a top educational institution.
Our editors follow the industry-standard Chicago Manual of Style format as they work with the books and materials meant for publishing. Still, they are also trained to work with other popular styles like Harvard, MLA, APA, or Vancouver. Remember that you can request any style and our editors will provide you with professional assistance.
Every editor is an experienced individual who has years of work experience and knowledge of how to meet your expectations based on existing book editing standards.
Placing a request for book or article editing, book editors will be able to assist you with the following services:
Elimination of grammar issues and run-on sentences.
Assistance with the spelling and accuracy aspect.
Word choice issues help by choosing the best adjectives or descriptive devices.
Punctuation and style improvement.
Clarity and flow of your writing will be improved.
Analysis and improvement of the story structure by skilled literary editors.
Elimination of readability issues and plot holes.
Creation of a strong thesis statement and/or narrative voice.
Adjustment of your writing to meet the objectives of the target audience.
Following the genre conventions.
Sense of purpose and direction of your writing.
Improvement of the dialogues and the characters.
Assistance with sentence structure and adherence to the genre's principles.
Consistency and continuity challenges.
Our book editing service company will always listen to your suggestions and provide you with all types of book editing help and leave helpful recommendations to provide you with the best results!
Confidential Book Editor Help
We value your privacy and our workflow standards follow strong writing ethics as we provide trustworthy assistance and keep your information safe as the editing processes take place. Our professional editors for books are trained to meet the requirements of the pickiest and most demanding clients as we are an open-minded and creative team that is always ready to help.
If writing is not your cup of tea and you want to capture your memories, it is one of the best ghostwriting services.
John Vincent
I am extremely happy with the book from the company's ghostwriter. Perfect grammar, style, and attitude. It reflects my marketing knowledge perfectly.
Mary King
Love the final result and recommend them!
Christian O'Leary
Frequently asked questions
We're happy to resolve your questions and provide you with all types of information from how to deal with an idea that you have to how to publish your work.
The main purpose is to provide anything from grammar and spelling checks to structure, formatting, and improvement of the readability issues. Our book editing also includes various types of evaluation and improvement of the content to make it stylish and more readable based on the genre's standards and the requirements issued by the author. We help you to prepare the final draft and eliminate mistakes or readability issues as your draft becomes ready for publishing.
It will always depend on what type of editing you would like to receive and the volume of your writing. The aspects like the deadline and the final word count will also play an important role. If there are certain revisions or specific checking that you require, the price may increase as well. Our professional book editing team approaches each request personally as we calculate the final sum.
As you are looking for safe ways to find a book editor online, the most important is to read various reviews and ask for samples of the editing work done with "before" and "after" examples. While this is the first aspect to consider, you must ensure that the editor understands what type of work must be done and has sufficient experience in your genre. If you have questions, you must ask them and always request clarification and comments if something remains unclear. Every professional on our team will happily provide you with the most efficient solutions that are always justified.
Copyediting is a specific type of correction work that focuses on language, grammar, and punctuation issues. When you hire editor for book proofreading, you are basically requesting the final measure that represents fine-tuning for your writing. It includes all of the aforementioned and actually makes the book readable. Copy editor, on the other hand, is the person who goes through one of the stages where one checks for the accuracy of the writing, logic, and repetitions. It is line-after-line editing, which is more than proofreading in terms of depth and must be requested as it helps to guarantee the accuracy and factual relevance of your work.
Since you already know how to find a book editor, it's high time to learn about the major difference between editing types. When you request developmental editing, it stands for the first stage of editing where the experts will process your storyline, build-up of the characters, the way how certain aspects are structured, and the use of references. Line editing (copyediting) will focus on the writing mechanics and the clarity of your writing. It is why both types of editing work will be necessary when you are working with fiction or non-fiction writing. These can be defined as the different stages of editing work.
You can submit basically anything that will include novels, short stories, blog post requests, website articles, non-fiction books of any type, scripts and creative screenplays, ebooks, fiction works, manuscripts, fantasy stories, children's book ideas, Christian books, and more. When you have an idea that you would like to develop and need creative editing, you can get in touch with our specialists and receive affordable and professional help.
Ask us a question
When you have questions, concerns, suggestions, ask about your order, or share amazing ideas, feel free to contact us through the contact form below: