Discover an excellent memoir writer for hire
When you want to preserve a memory from your life, a memoir writer for hire is the way to go! We have experts who can help you achieve success as you share the story of your life with the world.
We can also provide you with the best methods to improve your existing notes and bring your memoir to another level as we can provide you with: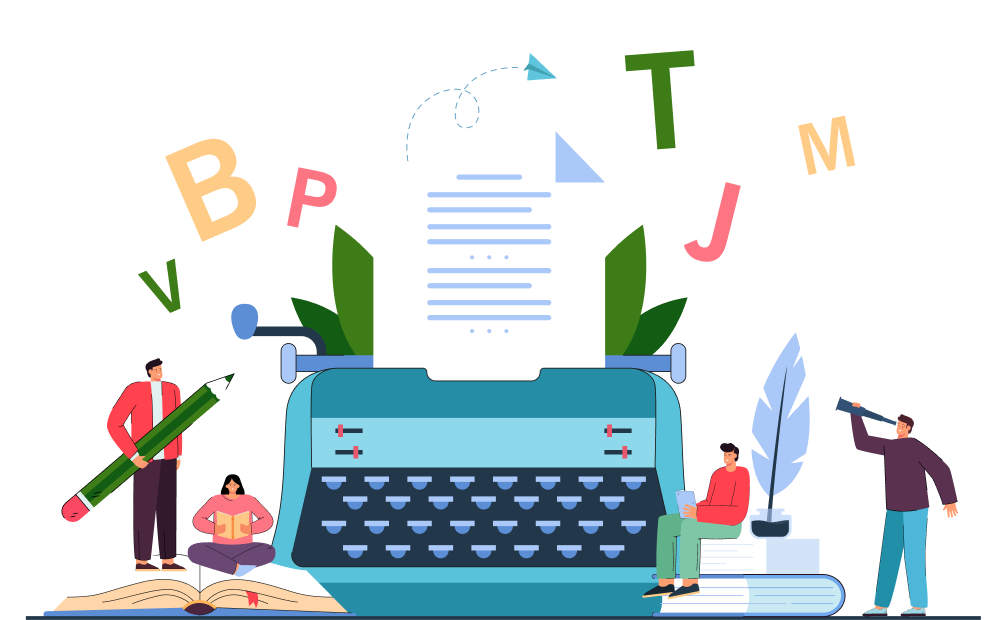 Our benefits
We are a reliable memoir writing service. We listen to your concerns and evaluate your ideas before any work starts.
Find your perfect memoir writer for hire
Coming from the French word for memory, memoir writing is one of the fascinating writing tasks that help to preserve certain non-fictional events from the person's life. The purpose is to tell an excellent story. It is precisely where professional memoir ghostwriting can help you achieve your existing memoir-writing goals.
Explore the benefits of our memoir writers
As we start with the discussion, taking notes, and evaluation, we know how to help you unfold the best memories and make them appealing to the target audience. Each memoir writer for hire knows the genuine writing methods that help to enlighten your memories as you share them with others. Taking notes and discussing things will help deliver your message and make it relevant for the present and future. We approach every task individually and care about the experiences that you would like to describe. Even when dealing with a traumatic past or sensitive issues, your writer for hire will remain professional and help provide a mental bridge that leads to healing. We help you to connect to others by taking great care of your life and memories as we get things done for you!
Another memoir writer for hire benefit that you receive is getting your life's story into a different realm where it becomes moving and touches the readers by remaining relevant. Our team consists of experienced writers who will take the time to hear your story, take notes, meet your family and friends, and work according to the best schedule and personal requirements you set. It is precisely what sets us apart from the competition. Every professional bio writer will implement all the important elements of memoir writing by keeping the emotional levels high and incorporating all the turning points. Your memoir writer will assist you as you deal with the publishers and the book agents. We shall also help with the digital publishing of your memoir. Our main priority is your satisfaction as we keep things constructive and listen to every minor detail you wish to share!
Our writers know how to listen as they will ask all the necessary questions to help find out more about you before any work starts. It helps capture your life's story and immortalize the events in question. We also know how to choose the right words and keep the tone inspiring, so people know that it's you and can feel the right vibes and the passion of the times described. After all, by finding memoir writers for hire, you can tell a story and do it in the best way possible. We shall help you to find a perfect memoir ghostwriter for your ideas and will meet your vision!
The elements we address in the memoir as you hire a memoir writer
As we start working on a memoir, we always consider the approach we would like to take as an author, even before we continue with discussions and notes. After all, every person is different and may have a specific vision or style to meet the target audience's expectations. When it is a famous athlete biography, the style chosen by memoir writing services should be suitable for fellow athletes or those interested in reading more about athletic life with all the terms and relevant expressions. Likewise, dealing with a scientist and a celebrity related to rap music, an autobiography ghostwriter will take a different personalized approach.
Nevertheless, there are certain things that we always strive to include to meet the memoir writing standards:
Discussion of the main person's life objectives and theses.
Evaluation and unfolding of the lessons learned.
Taking notes regarding what you have seen and heard.
Description of the key life stages based on your write my memoirs request.
Life perception and meaning analysis.
The lessons that you have learned during a certain experience.
The highlights that you would like to discuss.
The pros and cons of taking a specific autobiography approach.
Your family background and cultural points that are worth mentioning.
Analysis of people, family, and friends who have influenced your life.
While these elements are not obligatory, our memoir writers recommend including them, as it will help to keep up with the memoir writing standards. Of course, if you want to add something specific or revise some part, it is discussed until we find a solution that satisfies you. As you seek ghostwriters for hire, the key to success is to discuss things and provide a clear structure with the life story introduction and the moral lesson at the end. If you want to make a call to action or bring up a certain problem, our experts can assist you in making your memoir memorable and inspiring.
The types of memoir writings
While you can always request a mixture of several memoir types or alternate between two, certain rules and types will be necessary to outline your type of writing. Some of the memoir types that our memoir writing service covers include the following ones but are not limited to:
Portraiture memoirs. If you want to unfold your personality truly, it is the one to choose.
Spiritual quest memoir writing. If you want to write about an experience that has taught you an important lesson, a personal biographer must be considered.
Confessional memories. If you want to confess or talk about the heavy past, it is the type to approach.
Legacy-based writing. If the talk concerns legacy or a contribution, approach our memoir ghostwriters!
Travel-based memoirs. When discussing different cultures or travels, feel free to share your life stories with us.
Storytelling or novel-based memoirs. If you want to make your memoir sound like a story and you want to turn it into a small novel, feel free to approach our book writing services as well.
Celebrity memoirs. Musicians, athletes, entrepreneurs, and anyone with the element of fame fit here.
Technical or scientific memoirs. If your memoir deals with some technical data or relates to scientific research, a memoir ghostwriter can handle the task and provide you with the best structure, analysis, and ideas.
If you are still determining the type of memoir content you need, hurry up to send our experts a message and schedule a meeting!
Why hire a memoir writer?
When you have an inspiring story to tell or want to preserve your life in writing, a memoir ghostwriter is the best solution! Hire an expert to do the work for you and outline your real-life stories in the best way possible. Hurry up to share your notes!
If writing is not your cup of tea and you want to capture your memories, it is one of the best ghostwriting services.
John Vincent
I am extremely happy with the book from the company's ghostwriter. Perfect grammar, style, and attitude. It reflects my marketing knowledge perfectly.
Mary King
Love the final result and recommend them!
Christian O'Leary
Frequently asked questions
We're happy to resolve your questions and provide you with all types of information from how to deal with an idea that you have to how to publish your work.
Memoir writing means preserving memories and life stories related to a particular person in a written form. It represents a unique style of storytelling where it's possible to teach others a lesson or create a remarkable archive of your life. The key is to create a literary portrait of your personality or share the things that make you stand out. Choosing a professional memoir writer for hire helps create a particular writing based on your vision and thoughts.
If you have a set of ideas that you would like to express in a written form or tell a story with a moral lesson, choosing a memoir ghostwriter among our experts is the best solution. Since we always discuss things first and evaluate the budget, it is possible to estimate the deadlines and choose the methods that will fit you in the best way possible. We are a creative team of writers offering memoir services who will walk the extra mile to help you achieve success and preserve your memoir for others.
It will depend on the type of memoir and your personality. A professional memoir writer for hire will first use the notes-taking approach and discussion methods to determine your personality. Once the basic information is gathered, we shall continue with the personal meetings and analysis of the influential people in your life. If you want to add something, it is discussed before the outline is presented or a certain structure is offered.
A biography is the story of a person's life that another person writes. An autobiography stands for the person's life story composed by the author. Finally, a memoir represents a collection of specific memories composed by the author.
Ask us a question
When you have questions, concerns, suggestions, ask about your order, or share amazing ideas, feel free to contact us through the contact form below: