Professional Ghost Writing for Everyone
When you need to find a ghost writer who can meet your amazing ideas for a book, an article, or a blog post, you are in the right place! Let our wordsmiths help you craft your masterpiece.
It doesn't matter what type of ghostwriting you need. We will find you a fitting writer to cover any service or genre you have in mind. We're here to provide you all that and ensure your work truly shines.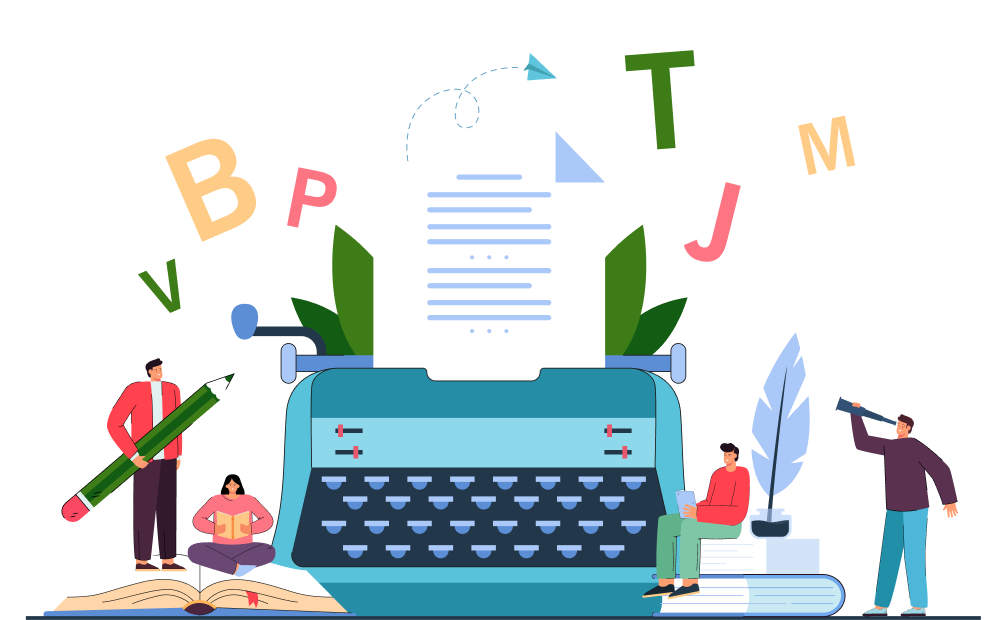 Our benefits
We are a reliable ghostwriting service. We listen to your concerns and evaluate your ideas before any work starts.
What Do Book Ghostwriters Do and Who Are They?
Ghostwriters are the behind-the-scenes architects of numerous beloved books, compelling articles, and impactful speeches. They possess the artistry to convert your abstract ideas into engaging stories that resonate with your target audience. However, at PenFellow, our ghostwriters go beyond mere writing.
Our seasoned team of ghost writers is proficient in a diverse range of genres and styles. Whether your project is an uplifting memoir, an edge-of-your-seat fiction piece, a charming children's book, or a compelling business proposal, our experts have the know-how to make your vision a reality.
But our offerings aren't limited to just writing. We extend our services to include meticulous editing, ensuring your work is not only well-written but also professionally polished. Have an important speech coming up? Our ghostwriters can compose a speech that will have your audience hanging onto every word. Facing challenges with your website's content? Allow our team to produce SEO-optimized content that not only engages but also drives traffic and conversions.
Recognizing that each client is distinct, PenFellow ghostwriting services are committed to a customized approach. We adapt our services to meet your unique requirements and objectives. Coupled with our dedication to maintaining confidentiality and offering unlimited revisions, you can be confident that you're in trustworthy hands.
More Than Just Book Ghostwriting
PenFellow is different from your average ghostwriting service; it's a one-stop shop for a multitude of writing services tailored to meet diverse needs. One of its most sought-after services is book writing, covering a wide range of genres such as biographies, autobiographies, memoirs, fiction, and children's books. With a team of seasoned writers who are experts in these genres, PenFellow ensures that your story is not just told but told compellingly and authentically.
Another cornerstone of PenFellow's offerings is our ghost writing editing service. Whether you've written a manuscript that needs polishing or a business document that requires fine-tuning, their skilled editors are up to the task. They go beyond mere grammatical checks to ensure that the tone, style, and flow of your writing are in perfect harmony, making your work not just readable but also engaging.
Speech writing is another area where PenFellow excels. Whether it's a keynote address for a significant event or a persuasive speech for a marketing pitch, their writers can craft messages that resonate with your audience. They understand the nuances of public speaking and are adept at creating speeches that are impactful and memorable.
Website content writing is yet another forte of PenFellow. In today's digital age, having a strong online presence is crucial, and the quality of your website content can make or break that presence. PenFellow's team is skilled in creating SEO-friendly, engaging content that not only drives traffic but also converts visitors into customers.
In summary, PenFellow offers a comprehensive suite of ghostwriting services that go beyond traditional ghostwriting. From book writing and editing to speech crafting and website content creation, they have the expertise to handle a wide array of writing needs. Their commitment to quality, customization, and confidentiality makes them a reliable choice for anyone looking to bring their writing projects to life.
How Does Ghostwriting Services Work
Ghostwriting is a specialized form of writing where an individual, known as the ghostwriter, creates content that is officially credited to another person. The process begins with a thorough consultation between the client and the ghostwriter to discuss the project's scope, objectives, and specific requirements. This initial conversation sets the stage for the entire project, allowing the ghostwriter to gain a deep understanding of what the client is looking to achieve.
Once the initial groundwork is laid, the ghostwriter dives into the actual writing process. Depending on the project, this could involve anything from drafting entire books to creating speeches or website content. Throughout this phase, regular communication between the client and the ghostwriter is essential. It ensures that the project stays on track and aligns with the client's vision. Revisions are typically part of the package, allowing for tweaks and changes as the project evolves.
The ghostwriter's role often extends beyond just writing. Many also offer additional services like research, editing, and even publishing assistance. This comprehensive approach ensures that the final product is not just well-written but also well-researched and polished, ready for its intended audience.
In summary, ghostwriting is a collaborative and multifaceted process that goes beyond the simple act of writing. While aspects like royalties and credit are part of the contractual agreement, the focus is primarily on creating high-quality, customized content that fulfills the client's needs and reaches the target audience effectively.
Elevate Your Writing Projects with PenFellow
At PenFellow, we understand that each writing project is unique, requiring a tailored approach to meet its specific needs. That's why we offer a wide array of services, from book ghostwriting in various genres to editing, speech crafting, and website content creation. Our seasoned team of professional ghost writers for hire and editors works closely with you from the initial consultation to the final draft, ensuring that your vision is brought to life in the most compelling way possible.
Benefits We Provide:
Customization: Tailored solutions to meet your specific writing needs.
Quality: High-caliber writing from experienced professionals.
Versatility: A wide range of services, from book writing to website content.
Confidentiality: Complete privacy and respect for your intellectual property.
Unlimited Revisions: We're only satisfied once you are, offering unlimited revisions to get it just right.
With our commitment to quality, customization, and confidentiality, PenFellow stands as a reliable choice for all your writing projects. Whether you're an aspiring author, a business professional, or someone looking to make an impact through words, our comprehensive suite of services is designed to provide you with the best possible results, delivered on time and to your complete satisfaction.
Experience the PenFellow Difference
When it comes to professional ghostwriting services, PenFellow sets the gold standard. Our diverse team of expert ghostwriters and editors is committed to delivering high-quality, customized content that resonates with your target audience. From the initial consultation to the final draft, we work hand-in-hand with you to ensure your vision is realized to its fullest potential. With our wide range of services, from book writing and editing to speech crafting and website content creation, we've got all your writing needs covered.
Why settle for less when you can have the best? At PenFellow, we don't just meet your expectations; we strive to exceed them. Our commitment to quality, confidentiality, and customer satisfaction makes us the go-to choice for individuals and businesses alike.
Don't wait to bring your writing projects to life. Contact PenFellow today and experience the unparalleled quality and personalized service that sets us apart. Your words deserve the best; let us help you make them shine.
Penfellow helped me write a remarkable autobiography. Their writer was patient, understanding, and truly brought my story to life.
Dennis J
Penfellow crafted a charming children's book that is loved by all the kids I know. Their creativity and understanding of what children love is admirable.
Sophia Washington
Hired Penfellow for website content writing. The result was engaging, compelling, and boosted my website's traffic significantly.
Rosalind Peters
Frequently asked questions
We're happy to resolve your questions and provide you with all types of information from how to deal with an idea that you have to how to publish your work.
PenFellow offers a comprehensive range of writing services, including but not limited to book writing in various genres, editing, speech writing, and website content creation. Our team of professionals is skilled in delivering high-quality, customized content for all your writing needs.
The ghostwriting process at PenFellow starts with an initial consultation to discuss your project's scope and objectives. Our ghostwriters then work closely with you through the writing and editing phases, ensuring that the final product aligns with your vision. Communication is key, and we offer unlimited revisions to get it just right.
When you choose PenFellow, you can expect a range of benefits such as customization to meet your specific needs, high-quality writing from experienced professionals, a wide array of services, complete confidentiality, and the option for unlimited revisions.
Absolutely. At PenFellow, we take confidentiality seriously. Your intellectual property and personal information are secure with us, and we adhere to the highest standards of privacy.
Getting started with PenFellow is easy. Simply contact us to schedule an initial consultation. From there, we'll discuss your project's needs and how we can help bring your vision to life. Experience the PenFellow difference today!
Ask us a question
When you have questions, concerns, suggestions, ask about your order, or share amazing ideas, feel free to contact us through the contact form below: