Professional ghost writing service
When you need to find a ghost writer who can meet your amazing ideas for a book, an article, or a blog post, you are in the right place! Let our wordsmiths help you craft your masterpiece.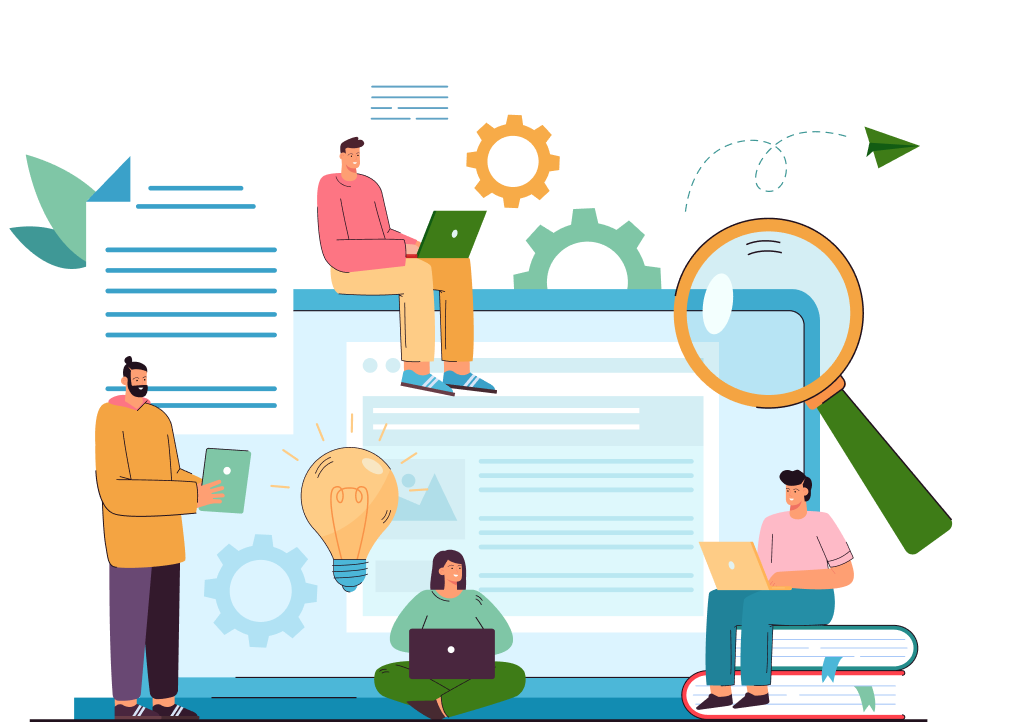 Our benefits
We are a reliable ghostwriting service. We listen to your concerns and evaluate your ideas before any work starts.
Hire ghost writers for specific services
It doesn't matter what type of ghostwriting you need. We will find you a fitting writer to cover for any service or genre you have in mind. Not every person is born with a writing gift. Not every writer knows how to edit their work properly. Everyone needs an outside perspective. We're here to provide you all of that and make sure your work truly shines.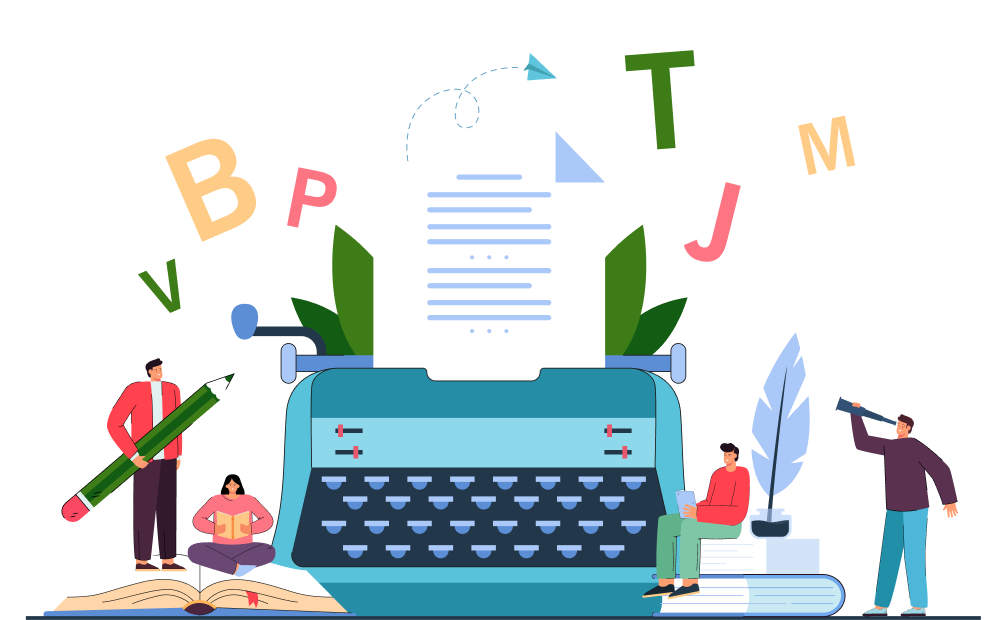 If writing is not your cup of tea and you want to capture your memories, it is one of the best ghostwriting services.
John Vincent
I am extremely happy with the book from the company's ghostwriter. Perfect grammar, style, and attitude. It reflects my marketing knowledge perfectly.
Mary King
Love the final result and recommend them!
Christian O'Leary
Frequently asked questions
We're happy to resolve your questions and provide you with all types of information from how to deal with an idea that you have to how to publish your work.
They are professional ghostwriting services that make it possible to assist you with writing a book or an article. It's complete assistance that will start with the discussion of your goals and end up with the proofreading assistance and styling of your personal voice.
A good ghostwriter for book can make their living by ghostwriting only. It will depend on the qualification of the ghostwriter, genre, volume, specifics of research, editing, proofreading, and the complexity of the content.
When you turn to a ghostwriting agency, the price of the services will depend on the length of your work, its genre and additional specifics. Price may differ for every project.
When you hire a ghostwriter, you will have the specialist collect the information, research the subject, provide you with basic samples, and then do the writing part for you. Depending on your contract, it will also include editing and proofreading work.
Yes! By getting in touch with a ghost writer online, you can discuss your idea and share your thoughts as our skilled specialists will help you make your dream come true.
Ask us a question
When you have questions, concerns, suggestions, ask about your order, or share amazing ideas, feel free to contact us through the contact form below:
Who are ghost writers and what do they provide
Since you are here, you might be looking for information about ghostwriters and want to learn more about who they are and what they do. While we constantly hear about their work, it's essential to sum things up and learn what kind of benefits one may get or even how to become one of them if you have amazingly creative writing skills. While the underlying reasons are different based on each case, ghost writers are individuals who are hired to write various literary works or journalistic articles with official credit given to another person. In simple terms, you'll see another author who uses an assistant to do the work.
Since it can relate to any type of written text, ghostwriting is met anywhere. When you hire a ghost writer, you're paying another person to do the work. In the majority of cases, a ghostwriter does not receive any credit for the book and the publishing work is yours alone. Of course, such work must be paid, and it will depend on how a person will negotiate with a ghostwriter (work per page or a flat rate). Since the shadow writer does some research and post-editing, such work is always discussed.
What are ghostwriting services in practice?
Although we know that ghost writing stands for writing based on a person's request who will get all the writing credit and the publishing royalties, it goes way further than that. Let us assume an athlete or a musician who would like to write more about his or her life or some person who has been on the battlefield. There may be certain notes and ideas that should be written down. This is where book ghostwriters become handy as they will allow a person to remain with the authorship and keep the work confidential with no copyright claims or asking for royalties. 
Another situation would relate to newspaper articles when a journalist is asking a ghost writer for help by turning to a private detective or a specialist who can provide specific data. Since there are tight deadlines and the necessity of keeping one's style to certain standards, turning to ghostwrite is the most efficient solution for authors that covers all the bases. The practical side of things will include research, finding appropriate information, and doing all the proofreading and editing work that will check up with the style to fit the author's speech patterns and other elements that must be present.
Is ghostwriting illegal?
It is one of the questions that most people ask when they have a book idea and want to find ghost book writers that will not let them down or place them in trouble as the content becomes published by a reputable agency. Scanning through the legal side of things, we have turned to the lawyers and the legislation of the United States. It shows that the practice is legit and goes according to the positions stated in the 1978 Ethics Opinion, part 1414 where it clearly says that ghostwriting is permissible.
The ethical matter
As you can see, the major part of dealing with ghost writing services relates to ethics and the depth of work that is being done. Some authors that seek this kind of help will only ask for research work and checking of the content in terms of professional narration and style. Others will ask for complete writing assistance based on creative analysis and the use of literary works. Since there are many types of work that one might request, professional writers will discuss things and offer certain ideas. The key is to discuss every objective and understand that each person will take a definite time period. 
How to determine good ghostwriters?
Another vital question is the way how ghostwriters can advertise themselves or how the creation of their portfolios takes place. The most common solution is the use of excerpts of work that has been done to showcase one's writing skills. It always depends on the contract that a person has signed in the past as the client may decide what kind of information can be shared and to what extent. Under correct circumstances, you will receive genuine samples of book ghost writer work that will let you see what kind of creativity and depth of writing can be expected. Always ask for samples of one's work as you choose between ghostwriters on offer.
How does ghostwriting work?
When you are starting your cooperation with the ghost writer, you have to discuss what you want to see and talk about the limitations or certain legal aspects of your work. Although the specialists will not receive authorship credit or royalties of any kind, they still do get paid. It is where you have to make an outline where all the factors of monetary compensation are discussed. The prices are usually quite steep and will depend on the experience of a specialist and the genre of the book.
Do ghostwriters receive credit?
The main purpose of ghost writers for hire is that they do not receive any authorship credit per se. This is what helps to ensure (per contract) that the author does not get in trouble in terms of copyrighted content or violation of any intellectual property. The experts that you choose will not be credited in the titles or when the publishing contract is being made. This aspect is always noted in the agreement as you seek any type of writing, editing, or research help. The title and the authorship remain yours alone. This is where the ghost remains undisclosed.
Note:When you already have some notes or plan to sign a contract with the publisher, it might be helpful to discuss the series of articles or short stories that can be published one after another. If you are planning to write more than one work, there may be small discounts or special conditions. The most important is to outline the time necessary for work and specify what you would like to achieve with a book, an article, or any other type of written content.
Do ghostwriters have a right to royalties?
While it will depend on the agreement that you have signed with the ghostwriter, an average ghostwriting company will not provide royalties when dealing with their specialists. Since the talk will relate to copyright and ownership rights, the contract will state it clearly that royalties belong to the author alone. Since ghostwriters only get paid once their work and/or research starts (it can also be the gradual payments system), some authors may thank them on the acknowledgment page or in the author section, especially if some consulting has been done or a person wants to provide gratitude for basic guidance.
Once you are happy with the sample of work offered by a particular ghostwriter, you must come up with a basic outline of what work will be done even before you discuss the contract matters. It's necessary to ensure that you understand each other well. It will help you to read the parts that have been completed and bring out certain changes when and how you would like without breaching the aforementioned outline. The same goes for post-editing and proofreading where a specialist may request additional monetary rewards or work in pairs with another person.
Depending on the volume and the genre, the process will differ in terms of complexity and time. Remember that every point of your agreement can be discussed and our friendly team will be happy to offer the most favorable conditions as we have skilled specialists who will be able to match your expectations.
What should I consider when choosing a ghostwriter?
The most challenging part is choosing a reliable professional, especially if you need cheap ghostwriters for hire or do not have any prior experience in writing. It means that you will have to trust the reviews or follow your gut feeling as you talk with one of the specialists. As a way to help you out, here are some vital aspects that you should follow as you brainstorm the offerings and analyze your existing ideas:
Make your ghostwriting goals clear. Take your time to make notes and create a special outline where you talk about what genre, what type of writing, and what volume you would like to receive. It's also possible to provide examples to help see what you'd like to receive.
Read online reviews and determine what kind of service you require. These may be helpful if you are unsure about the type of work that has to be done.
Discuss the challenges of your subject and voice your apprehensions. If something worries you, do not be afraid to ask questions and speak out about your fears.
Provide ghostwriter with the examples of your art, work, notes, or anything that can help to capture your style. You have to share what you can to express your style and impress the ghostwriter.
Discuss the monetary part clearly and ask the specialist for their rate. Talking about rates and payments is not easy, yet you have to handle this part. When you are dealing with a particular company or get in touch with our customer support, such things will be made clearer.
Stay honest about your goals and do not ask for things that you may not reflect. If you are planning to create a brand name for yourself or become a writer, make sure that you are remaining within the scope of what you can do and reflect. This aspect is mostly ethical and will depend on who you are, yet it's something you should think about!
Discuss the deadlines and mark the limitations regarding what and how you can check. It's especially helpful when you reach the editing and proofreading part as you will know when to ask for results and what to avoid.
As a rule, ghostwriters for hire must be able to provide written content based on various styles and the author's tone. If you need to write a detective story, it can be closer to some classic English style or represent historical points. Depending on the writer's skills, you should discuss this aspect and evaluate the answers. If you are not dealing with a book, you can request to write an online blog or discuss writing a speech. There are many ways you can achieve success when you're contacting the ghostwriter, yet you must remember that the more information you can provide, the better the final results will be as you check the structure and receive precisely what you are expecting!
Why choose our unique service?
As you are looking for professional ghostwriters, you are in the safe hands of our team and the skilled writers who will know the subject you are planning to choose. Depending on your request and the subject, we shall be able to offer the most suitable solutions. If you are feeling lost and do not know how to continue your writing, you can also have one of our ghostwriting experts who will assist you and lead you towards completion, editing, and writing by keeping things affordable. Just give us a shout and get in touch with our friendly support team