Press release writing service ─ get your news covered!
If your news needs to attract many readers, leave the task of its design and presentation to professionals. When you order press releases at PenFellow, you get confidence that your information is introduced clearly and excitingly.
You can search through the Internet for all publication components or pay for the press release to get the most concise and enticing text. First, you must select the news you are really happy about sharing. Second, make sure you always include these 5 things in your press release text: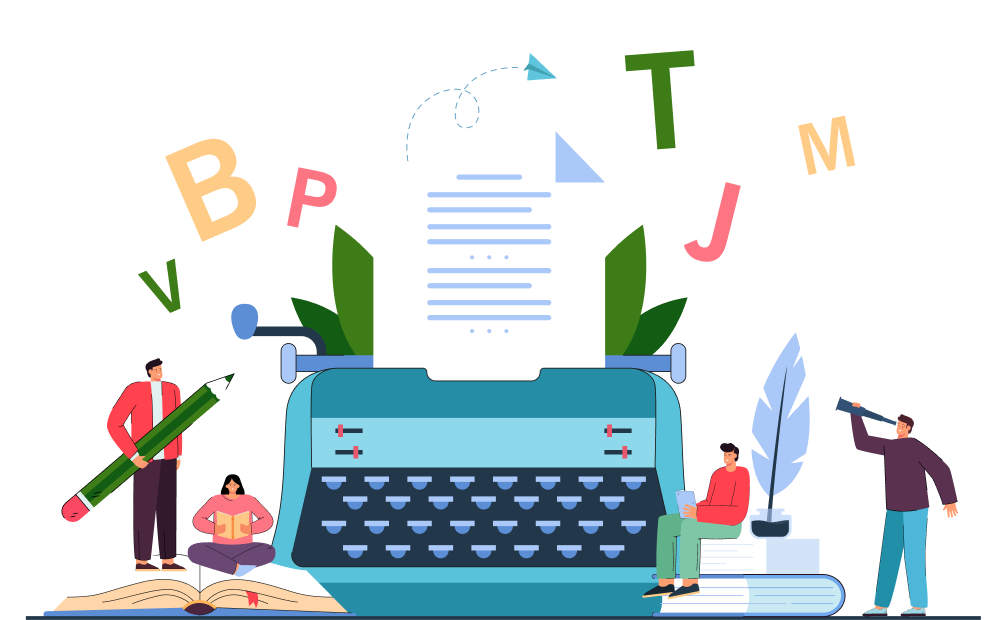 Our benefits
We are a reliable press release writing service. We listen to your concerns and evaluate your ideas before any work starts.
Trustworthy press release writing service
Are you looking for professional writers who would present your news to the media in a non-trivial manner? In this case, you should pay attention to our press release writing services. Thanks to our authors, you will receive a text ready for publication in the shortest time possible. Our professional press release writers know how to transform a regular company's anniversary into a big story with memorable headlines and engaging metaphors.
Press releases help to deliver a story to a company's audience and show how they win, donate, help, or even lose. Depending on the text's purpose, a press release can:
establish relationships with media;
introduce a startup/brand/company;
develop an emotional connection with readers;
increase customer engagement;
create a buzz;
build brand awareness and credibility;
run SEO traffic.
A simple text might fit a regular network of contacts, but companies understand that it's worth investing in professional services to get press releases that catch ratings and views.
Read more about our press release writing service below.
What is the purpose of a press release?
What are press releases for authors? In a nutshell, it is a small informational article for the press that describes the official position on an issue, a response to a specific occasion, or an event announcement (for example, the launch of a new product).
It is a story not only about your brand but also about an opportunity to create the right image and control its perception by the audience. Publishing a press release is a way to protect your product, event, or position from any misinterpretation. Indeed, a small story told by the media always arouses interest and trust among a broad audience. Publications in the press help to attract more attention, generate public outcry, and increase brand awareness.
The press release is a vital part of almost any business strategy. You can always come to PenFellow for business needs: help with a business plan, website content writing, or a description for your business profile (order our LinkedIn profile writer service).
Press release criteria
As a press release is primarily news text, it must meet the following three criteria:
novelty;
relevance;
clarity.
If you plan the distribution of your material through social media, it is important to ensure that the information it contains is catchy. You should also consider the following rule: one piece of news for one material. Otherwise, you may confuse or distract the reader from your main point, negatively affecting the overall impression.
To support your brand differently, you can hire Wikipedia writers with extensive expertise in working with informational web resources to get a thoughtful description of your brand on Wikipedia.
The key elements of a press release our writers follow
What is the structure of the "correct" text our press release writers follow? Let's figure it out.
Header
A boring, trivial, and uninformative headline is not an option for engaging material. The title is its main part, a kind of "calling card". That's why it should be short and interesting. The heading briefly describes the news item it's dedicated to. Also, it's important to mention the company name or the event discussed in the text.
Lead
The main lead's task is to tell your readers when and where something will happen or has already happened. It is the information basis of the entire text, designed to instantly draw attention to the main material's part and complement the title's idea. Two or three sentences are enough to give the reader answers to questions like when, where, how, and why.
Body
The press release body (main part) reveals all the details of the newsbreak. Excerpts from research, industry facts, figures, statistics, arguments, quotes from experts and SEO, etc., can be used here. Note that the body's first paragraph should "catch" the reader's attention and encourage them to read the text further.
However, every press release writer should remember that it is not a regular text and has limitations in terms of volume (usually, its length is at most 2-3 thousand characters). Along with this, to make your text "viral", you can combine facts with an easy and entertaining manner of narration.
Why hire a professional press release writer from our service? 
Why should you choose our press release writing service? Here are just some of the benefits to our clients:
We understand press release features precisely since we have impressive experience in tier-1 media.
We know how to attract the target audience since we understand how to write unique headlines and leads.
We know how to optimize your strategy for promotion press releases through search engines using SEO best practices and software.
We know when to publish your press release to ensure maximum views and traffic.
If your press release or professional research ever needs white paper writing services, we also have you covered!
Conclusion
A well-written press release helps our customers to attract their target audience to their news through the media. Please contact us if you are looking for experienced content marketing experts who will produce catchy text in the shortest possible time.
If writing is not your cup of tea and you want to capture your memories, it is one of the best ghostwriting services.
John Vincent
I am extremely happy with the book from the company's ghostwriter. Perfect grammar, style, and attitude. It reflects my marketing knowledge perfectly.
Mary King
Love the final result and recommend them!
Christian O'Leary
Frequently asked questions
We're happy to resolve your questions and provide you with all types of information from how to deal with an idea that you have to how to publish your work.
A well-written material has an attractive and catchy header, an extensive but concise lead, and an easy-to-read body.
Usually, a professional press release consists of three main components: header, lead, and body.
If you are dissatisfied with the quality of our write press release service, you can always contact us, and we'll make all the necessary changes to the text.
Our service involves journalists with vast experience in top media. If you are looking for the best press release writers for hire, you're in the right place.
Ask us a question
When you have questions, concerns, suggestions, ask about your order, or share amazing ideas, feel free to contact us through the contact form below: