We are hiring!
At Penfellow, we are committed to creating meaningful narratives that resonate with readers across the globe. We pride ourselves on the diversity of our services – from crafting impactful memoirs and enthralling fiction to penning persuasive speeches and developing comprehensive business plans. To deliver on our promise of quality and creativity, we are always looking to expand our team with talented writers who have a passion for storytelling. We are in search of ghostwriters who not only excel in their respective domains but also understand the nuances of creating content that captivates and engages. Whether you're experienced in writing autobiographies, children's books, website content, or Wikipedia pages, we have a place for you at Penfellow. As a part of our team, you will have the opportunity to work on a diverse array of projects and learn from some of the best minds in the industry. We value individual growth and provide our team members with ample opportunities to refine their craft.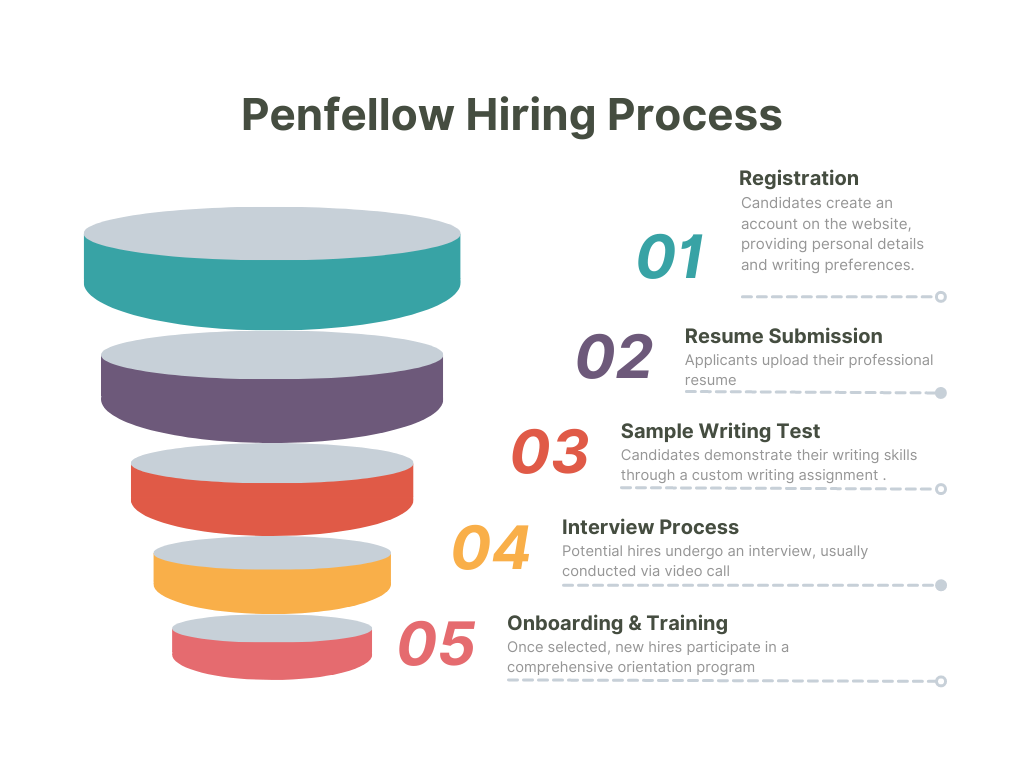 The hiring process at Penfellow is designed to bring out the best in potential candidates. It begins with a simple registration process, followed by the submission of your professional resume. Next, candidates undergo a writing test to demonstrate their skills, followed by an interview to get to know you better. The final step in the process is a comprehensive onboarding program designed to introduce you to our standards, workflow, and the tools we use.
We believe that great storytelling has the power to inspire, entertain, and educate. It's not just about the words on a page – it's about making a difference in the lives of our readers. If you share this passion and are eager to contribute to a platform that values your creativity and expertise, then we would love to hear from you. Apply today and start your journey with us at Penfellow.
Penfellow is an equal-opportunity employer and encourages writers of all backgrounds to apply. We value diversity and strive for an inclusive work environment. Become a part of the Penfellow community and help us shape the future of storytelling.