Professional book proofreading to get things published
When you need to proofread your book by an expert, look no further as we have specialists ready to assist you in every genre and book type. Place your book proofreading services request and let us guide you to perfection!
When you need specific proofreading assistance for a book, you can also enjoy the following writing help: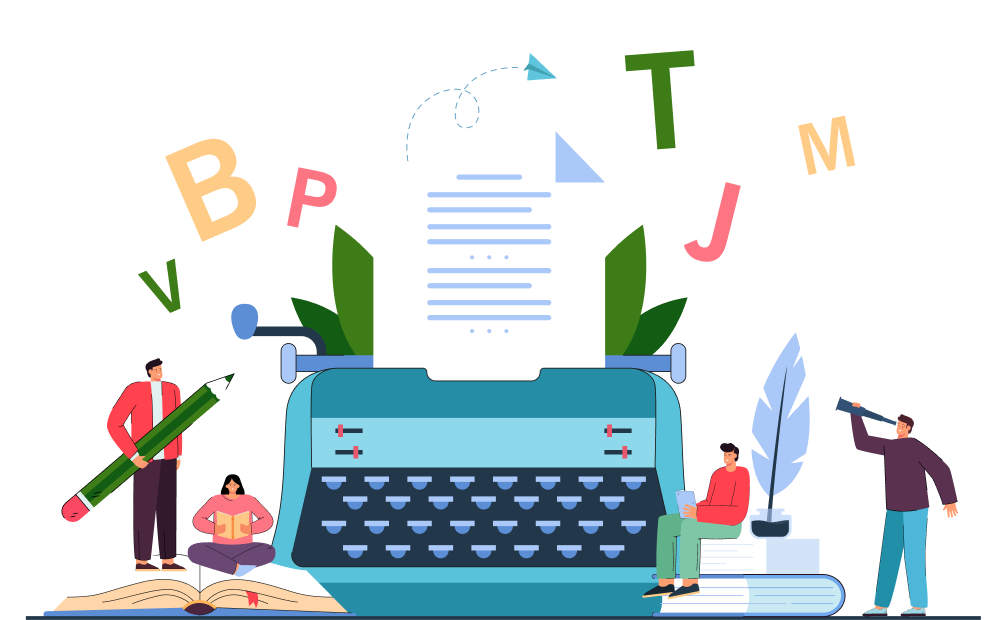 Our benefits
We are a reliable book proofreading service. We listen to your concerns and evaluate your ideas before any work starts.
Professional proofreading service online
Book proofreading is the final evaluation of your content by an editor who is an expert in your field. The purpose is to provide accuracy and adherence to standards to get your book published. Our book proofreading will help you to receive complete assistance and bring your writing to perfection.
What's included when you proofread a book?
It involves the elimination of spelling, grammar, and punctuation mistakes. When you want to choose an American English, British, or Australian type of writing, our experts are able to assist you with specific proofreading. The other aspects of proofreading include formatting, style, and the correct use of terminology. You will also have a specialist eliminate misspellings, the use of repetitions, correction of verb tenses, and structure mistakes.
The book proofreader will address the consistency of your writing, choose the right words, a natural flow of writing, a storyline, and the logic of the book. Since you are dealing with an expert, you bring your written content up to the highest standards related to your genre or book type.
The differences between proofreading and editing
When you hire a proofreader, this specialist will look for your spelling, missing punctuation, various misconceptions in numbers or through the text, and the logic of your writing. When you are dealing with an editor for your book, you will have experts edit issues like the construction of each sentence that looks or sounds odd and the clarity issues. Therefore, editing must be done first as you have to work on the readability and the tone of your text.
For example, when you request book editing services, it will help you to get things ready for final checking, guaranteeing that it has no errors. It is a reason why book proofreading is always the final stage, which is also part of editing even if it's something that you publish on a website. It means that a proofreader can correct the editor's work and provide several revisions.
The types of books we can proofread
We are able to proofread all types of book manuscripts that include novels and novellas, fiction writing, non-fiction books like historical writing, biographies, memoirs, and business writing. You can also request assistance with children's literature, plays, and TV screenplays among other things.
If you are unsure about the type of writing that you need for proofreading or seek ebook editors instead, it's sufficient to contact our support team and get matched with reliable book proofreaders who will estimate and determine your content based on your skills. If you have the final draft or already have a book that has been edited, you may request the proofreading for book types, including but not limited to:
Short stories and novels.
Plays and drama screenplays.
Poetry and anthologies.
Fiction writing book proofreading service.
Children's literature books.
Memoirs, biographies, guides, manuals, etc.
Non-fiction and business writing.
Chapters and passages of both fiction and non-fiction writing.
E-books.
Of course, when you need a children's book editor to get it ready for publishers, you can work in pairs with the proofreader and combine these tasks to get everything done timely and correctly! Just let us know what kind of proofreading must be done or let us see your manuscript to analyze the forthcoming tasks.
Proofread a book for your writing type!
Regardless of whether you require a professional ghostwriting service or need to edit your publications, proofreading is vital for publishing and protection of the intellectual property rights. When you proofread a book, you eliminate style mistakes and improve the formatting among other things to get your writing ready for publishing.
If writing is not your cup of tea and you want to capture your memories, it is one of the best ghostwriting services.
John Vincent
I am extremely happy with the book from the company's ghostwriter. Perfect grammar, style, and attitude. It reflects my marketing knowledge perfectly.
Mary King
Love the final result and recommend them!
Christian O'Leary
Frequently asked questions
We're happy to resolve your questions and provide you with all types of information from how to deal with an idea that you have to how to publish your work.
Offering affordable proofreading services, we provide you with as many proofreading stages as might be necessary. Depending on your genre and revisions, it can be up to 2-3 stages. It will include the content accuracy in terms of the writing mechanics and another stage that will check the use of terms and the readability.
It helps to eliminate mistakes and poor quality writing. A proofreader is always an expert who knows the subject well, thus proofreading is necessary to bring your manuscript up to the standards. It will help you to make your book ready for publishing and adjust to the book genre's conventions.
An average proofreader for books will provide you with various types of improvements. Depending on the severity of mistakes and the style of text, it means checking for errors and addressing things like spelling, punctuation, and formatting. If something does not sound consistent, it will be fixed or immediately discussed.
In the majority of cases, the proofreading for a book will be done in the Chicago Manual of Style formatting, which is a defacto standard for publishing. If you need to follow some other writing style like Harvard or APA, you must mention it and our experts will provide you with the proofreading and styling standards.
It should include structural improvements and assistance with grammar and style. When you seek proofreading services, ask for samples of "before" and "after" work. Compare the texts manually. The book proofreader must have an experience in your book genre and leave you with certain suggestions.
Ask us a question
When you have questions, concerns, suggestions, ask about your order, or share amazing ideas, feel free to contact us through the contact form below: