Trustworthy autobiography ghost writing services
When you are ready to share your personal story of life, hurry up to contact us and let a professional autobiography writer assist you with every stage of writing and editing. We keep things confidential and follow the highest standards!
Depending on your genre requirements and the specifics of your autobiography ideas, you can also approach other types of ghostwritten content online from our specialists. Starting with fiction books for children to non-fiction writing for business purposes, our ghost writing services stand for a team of skilled ghostwriters to help you start and get your autobiography published. You can request: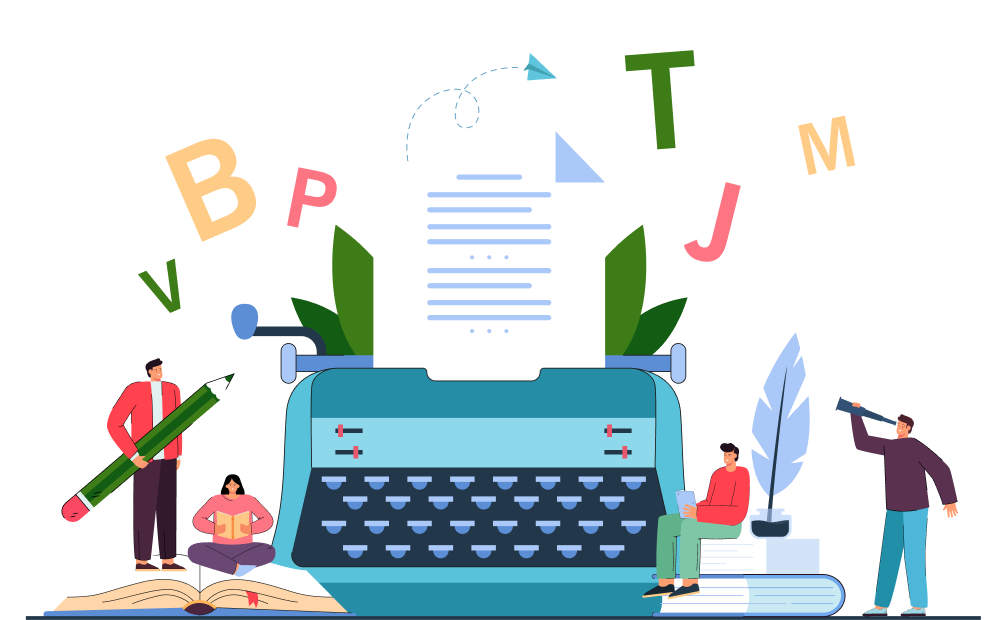 Our benefits
We are a reliable autobiography writing service. We listen to your concerns and evaluate your ideas before any work starts.
Professional autobiography writer for your book
Autobiography writers are creative specialists and analysts that provide writing assistance and editing to make your personal story stand out. As the original authors take notes, ghostwriting autobiography writer helps to bring things to perfectness, guaranteeing high accuracy. Essentially, they help to make the writing up to the genre's standards.
Meet our autobiography writers
Finding a reliable autobiography ghost writer for hire is a challenging task. You have to deal with the precious memories from your life and challenge yourself as you unfold personal and intimate. It is a reason why you have to start with a careful selection or screening process where the main objective is to establish a mental connection with the autobiography writer. As a dedicated ghostwriting and editing service, we know how to keep things personal and creative to match your style and personality. We are ready to discuss every little detail in person or over the phone to collect everything that has to be included in your autobiography book.
Approaching one of our creative specialists for ghostwriting services means genuine care for your story as we shall take the time to study your ideas and bring them in order with the timeline and initial requirements. We also know how to make your writing unique and this is where we shall use specific writing techniques to make every paragraph condensed and unique. If you are dealing with music, cinematography, or arts in any shape and form, we shall be able to structure and include multimedia elements, special sticky notes, mind maps, and other creative aspects to make your autobiography even more vivid.
As we cooperate, your autobiography ghost writer will also provide you with different ways to help you understand the outline of your story and present various writing styles. Depending on your personality, we can include both fiction and non-fiction descriptive elements to make your memories relevant to the time period, settings, and age of the person at the time of memory flashbacks.
As you work with a biographer, the most important is to create an outline and find a person who has experience with your style of writing. It means that writing a biography for an artist or a mechanical engineer is totally different, thus a professional ghost writer for autobiography will never start with any type of work until they see what kind of objectives have been set by you as an author.
Even when you approach a fiction ghostwriter for hire, it's essential to be on the same brainwave as the ghostwriter because you must deliver the same idea and work chapter by chapter by following an outline. Once you are satisfied with the ideas as an author and can finish each other's sentences (almost in a literal way!), it is safe to continue with the manuscript and let the editors and analysts on our team evaluate things. Once you approve the work done by your autobiography ghost writer, we can make relevant edits and then start with the final preparation for proofreading and formatting required for publishing purposes.
We follow all the strict ethical and ghost writing standards and will always take care of all the issues that you may encounter with publishing and getting everything formatted to the standards. We follow all the steps of getting your work done as you can get in touch with us by discussing your ideas and see the day when your autobiography becomes published and you receive royalties exactly as it has been outlined in the contract.
We know how to listen and won't leave any important detail without due care as your satisfaction is our top priority. If you have an idea to get your ghost written autobiography done, look no further as you are in the right place! Hurry up to hire a writer for biography writing and let us do the rest! You only have to get in touch and share your life story!
The advantages provided by your autobiography ghostwriter
There are numerous advantages of cooperating with our creative writers because we have a personalized approach and do our best to outline the objectives before you make a payment or any work starts. The key to our success is discussion because it is vital to implement as much from your notes and ideas as we possibly can. We keep things flexible and provide you with various options to help you work through the methods that suit your way of life and vision.
As we match you with an affordable memoir writer, it also means that the quality also remains very high and every detail can be made custom based on your objectives or suggestions offered by your autiobiography ghostwriter. Even when you do not know how to sort your information and have your notes in different formats, our specialists know how to adjust things and provide you with inspiring ideas that you may either accept or decline.
Let us outline the main benefits that will help you see why cooperation with us is worth checking as you hope to get your autobiography ideas managed by experienced ghostwriters:
Discussions represent lion's share of our cooperation.
We are ready to start our cooperation by turning to methods and schedules that fit you in the best way possible. We are determined to let our autobiography writers get to know you and your family and friends (depending on what you suggest!) to learn the background and understand your notes and comments. As analysts, we can interview you and your family members or people related to the content that you want to publish. The key is to learn more about your life and preferences as we discuss the outline, schedules, all of the publishing options, and more.
We always listen to your creative ideas.
We are always ready to listen to what you have to say and have all the necessary tools to take notes and get them in a suitable form. We also suggest working with a writing team as there are many different personalities and you have to find a specialist who will understand your ideas exactly as you do. We try to be as detailed as we possibly can and use all the recordings and notes to make your autobiography as personal as possible. The most important is to keep things precise and provide your readers with direct quotes and information that will help them to see and feel you through the written text and additional multimedia elements, depending on what you would like to include.
We keep in touch all the time.
When you hire a writer for biography purposes, we shall be there for you all the time by asking you questions and being ready to respond to all of your requests and suggestions. You are dealing with a reliable ghostwriter who will be there for you as a friendly partner and advisor who will follow all the collaboration rules. It's the two-lane road that we provide you with as we keep our communications regular and always keep you updated regarding the status of your biography. We can choose the best time to make our sessions enjoyable and suitable for your lifestyle and work schedules. Your satisfaction is what drives our workflow!
We remain flexible and affordable.
Even if you need something specific like an autobiography of writers or want to showcase yourself as an athlete who uses various terms and statistical data, we can help you to make things published by keeping our writing rate affordable and accurate. We always aim to make your autobiography stand out from the rest as your opinion is essential for our company. As you request assistance from a professional bio writer, we know how to make things unique and fully unfold your personality by making every sentence memorable and 100% you!
Why approach our service for autobiography writing?
When you come up with your I want someone to write my life story request, it is easy to get lost and confused as you do not know what to look for and how to start. When you approach our professional ghostwriters and editors, we can help you achieve clarity without costing a fortune as we discuss every point and make you see the requirements and possibilities before any work starts. Just get in touch with our friendly team and you will see why you should approach us to compose your autobiography book.
If writing is not your cup of tea and you want to capture your memories, it is one of the best ghostwriting services.
John Vincent
I am extremely happy with the book from the company's ghostwriter. Perfect grammar, style, and attitude. It reflects my marketing knowledge perfectly.
Mary King
Love the final result and recommend them!
Christian O'Leary
Frequently asked questions
We're happy to resolve your questions and provide you with all types of information from how to deal with an idea that you have to how to publish your work.
It means that you are dealing with placing your life story on paper, which is exactly what autobiography writer services provide. You share certain ideas, your notes, personal letters, and more to let a professional memoir writer structure and edit it to perfection. It requires analysis and lots of editing to create a powerful autobiography that fully reflects your personality.
As you work with the ghost writer for autobiography, it means that there are contractual obligations where you pay for autobiography services. As for the ownership rights, you get full credit and it's 100% your right to it. The ghostwriter does not own any rights to the book or content as it is always outlined clearly when our cooperation starts.
It's a fully ethical practice that is implemented by celebrities and specialists in their relevant fields. Hiring an autobiography ghost writer means that you receive professional writing assistance to express your ideas more clearly and sort every event correctly. The ideas remain yours and it is your life as our task is only to help you put things on paper.
We can help you achieve the highest level of autobiography writing clarity with all the terms used as our team has experienced specialists in various fields of science. They will research the subject thoroughly and provide you with genuine information as they explain and make complex things accessible to your autobiography readers or the audience based on your target requirements.
Ask us a question
When you have questions, concerns, suggestions, ask about your order, or share amazing ideas, feel free to contact us through the contact form below: