The importance of hiring a business book ghostwriter
First, it puts your name on the map, ensuring people associate you with a high-quality product. In addition, working with a business writer, you can choose any type of service and align it with your expectations.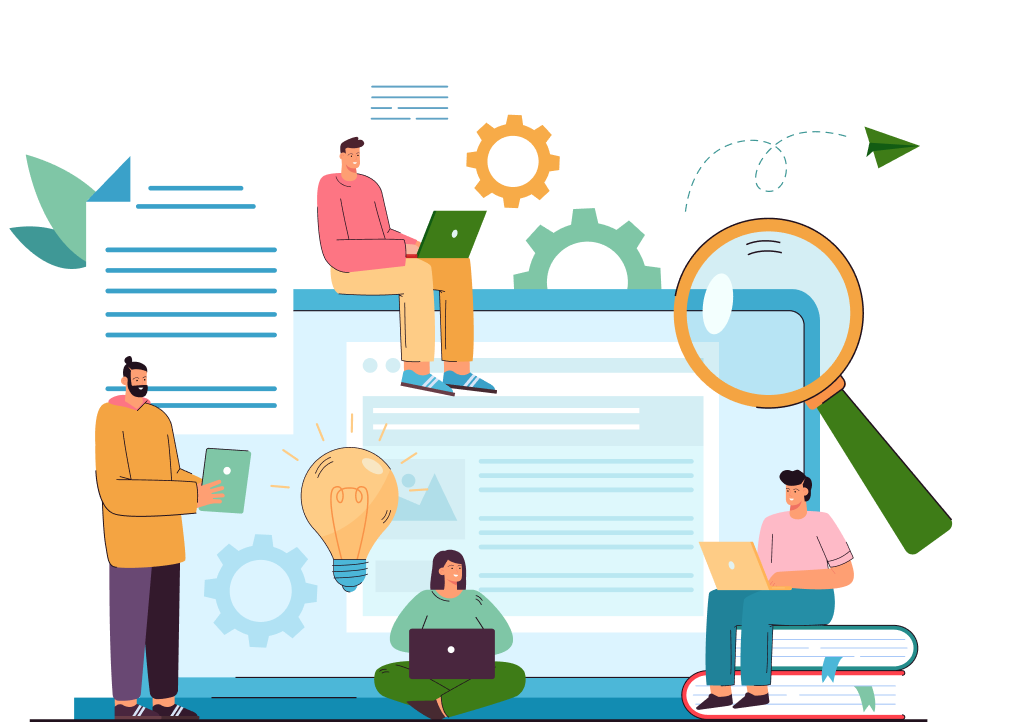 Our benefits
We are a reliable business book writing service. We listen to your concerns and evaluate your ideas before any work starts.
Content offered by professional authors
If you're one of the successful entrepreneurs, you have your vision and compelling stories. The task of a ghostwriter is to convey that big idea into a book.
Here's the list of a common business book ghostwriter's services: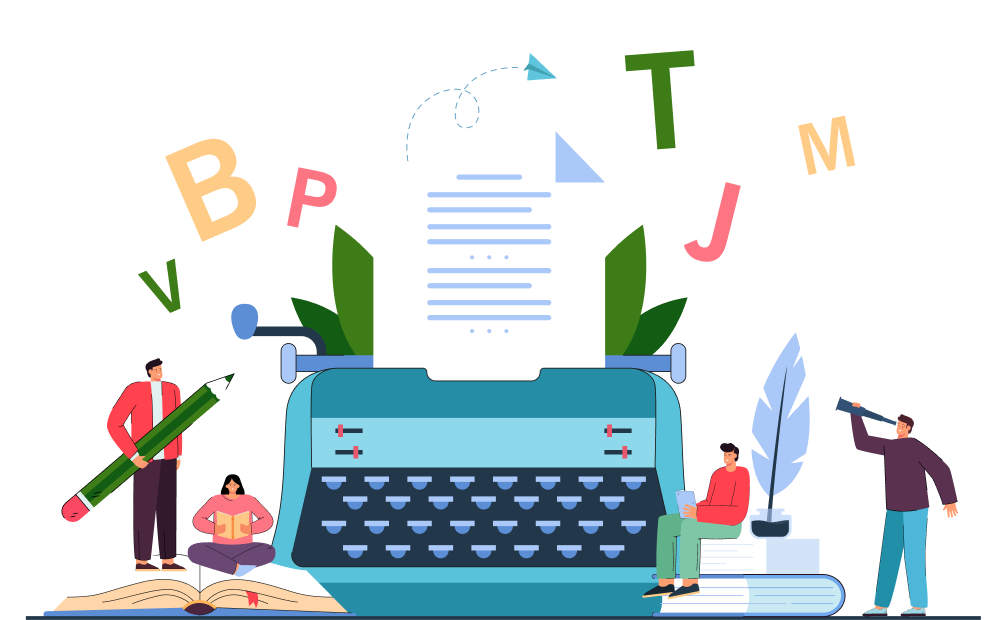 If writing is not your cup of tea and you want to capture your memories, it is one of the best ghostwriting services.
John Vincent
I am extremely happy with the book from the company's ghostwriter. Perfect grammar, style, and attitude. It reflects my marketing knowledge perfectly.
Mary King
Love the final result and recommend them!
Christian O'Leary
Frequently asked questions
We're happy to resolve your questions and provide you with all types of information from how to deal with an idea that you have to how to publish your work.
Before you put in a request for a business ghost writer, explore your personal goals. Who can better align with your expectations? What tone of voice applies to your company?
There are three main ways to perform a search:
Platforms like Google and LinkedIn: to search for individuals and evaluate their portfolios.
Freelance marketplaces: to connect with ghostwriters directly.
Ghostwriter agencies: pay a fee to get a list of ghostwriters that better match your ideas.
After you find a perfect ghostwriter, it's time to hire them! Set a price and conditions, and you'll be good to go!
A ghostwriter works as a freelancer, writing a book or any other piece for somebody else. They can participate in projects for one client or switch between different employers.
Keeping it short, the ghostwriter captures the idea or a story, transforming your unique voice into a fully developed book. A good ghostwriter can save you time for important things.
The distinct feature of ghostwriting is that the author doesn't get credit for the story. Otherwise, they accept publishing their work under other names. In exchange for producing content, the ghostwriter gets material compensation.
Hiring a business book writer doesn't mean you cheat; it's a form of collaboration. And businesses strive when their cooperation and teamwork are strong.
People mistakenly pursue ghostwriting as cheating because it means taking credit for someone else's work. However, the full definition of ghostwriting is about creating a piece and letting others sign themselves to it.
Besides, hiring a ghostwriter is an intelligent way to promote talent. Many editors can see a well-written content and inquire about the true author. It can be a good chance for beginning writers to get noticed.
It's not common knowledge, but in most cases, they don't.
If you want to write a business book but are not the author, tell people you've hired a ghostwriter because everyone would figure it out. Conversely, if you're a prolific writer, revealing you use someone else's writing services may seem embarrassing.
However, some authors admit they might require advice from ghostwriters. For example, if they write a fiction series with fully developed characters, they can ask for help to create new books.
The answer is yes. First of all, ghostwriting is not plagiarism. Hiring a ghostwriter can be completely ethical whether it's a book or an article.
Only some people can express their thoughts on paper, but you might have a really worthy story to share with a broader audience. The byline author has the same involvement in the process as the actual one.
Business book writing services are of great help to entrepreneurs and thought leaders. If you're a first-time author, this whole maze of the publishing world can be a total disaster. A ghostwriter would help to navigate these tricky matters.
Ask us a question
When you have questions, concerns, suggestions, ask about your order, or share amazing ideas, feel free to contact us through the contact form below:
Why is hiring business book ghostwriters always a winning decision?
A business book ghost writer is dedicated to bringing your vision to life on paper. Many people don't know what a business book and its writing is. We at Penfellow want to tell you more about creating inspirational stories and share the main secrets of getting published.
The reasons to find a business book ghostwriter
If you're a successful business owner and have your strategies for setting the company on the right track, cool for you. But if people don't know much about your philosophy, it will be hard to get into the public view. Here's why business book writing can be a life-changing opportunity:
It will highlight you as a thought leader.
It will draw media attention.
It will help to gain new customers.
It will expand your company's influence over new markets.
It will sell your products or services.
It will strengthen your brand identity.
The last point is specifically helpful in times of crisis. When everything around you gets destroyed, you will have a chance to stay firm on your feet and save yourself from bankruptcy.
How does business book writing begin?
As a book-writing company, Penfellow knows exactly what our clients need when they hire a ghostwriter.  For some people, ghostwriting may be a shortcut to publishing a bestselling book. However, don't underestimate personal contribution to the creation process. If you are looking for the best-suited business ghostwriter, you need to connect with them without getting too attached. The rule of thumb says you shouldn't entrust such an intimate process as writing a book to somebody you wouldn't play golf with. On the other hand, don't get too friendly with the ghostwriters. Hire them as your new employees instead. Once you find the right person, the process will go through the following stages:
Planning: define the structure and the primary purpose of the book. At this stage, ensure you agree on tone and voice, discussing the most pressuring questions with the writer.
Gathering information: conducting interviews, informal discussions, and looking for anything unique that's never been written before.
Creating the first draft: when the business book ghostwriters have enough material, they start writing. They might send you a few first chapters to ensure they follow the style requirements.
Client's comments: once the manuscript is ready, the writer sends it for final review. The editor evaluates the piece for spelling, grammar, and punctuation errors, ensuring the structure and story are solid.
Publishing: the tremendous moment of letting your book see the world. 
Writing a book is like sculpting — you start with a big stone without a specific shape and then chip away one piece at a time. There's no point in expecting something great from the very beginning. Don't rush perfection to receive a polished work of art when you're done. The process of book ghostwriting looks the same for an eBook ghostwriter or a biography ghostwriter. It requires lots of patience to do all the edits because, spoiler alert, the first draft is not a book yet. It will face plenty of revisions before publishing.
A few words about publishing
You may decide the format of writing with a book ghost writer directly. Going to a traditional publishing house or choosing a private publication agency is completely your idea. Therefore, a writer can equip you with a book proposal to start working on a contract before it's written. The business book ghostwriters for hire cannot guarantee you will get approval the very first time. However, the writers at Penfellow have a great history of successful publications. Therefore, you can be sure they will put every effort into your idea. Professional writers ensure your vision is compelling enough to spark an interest in a publishing house. They have the experience to distinguish the good and bad ways for you to grow an influence before contacting a publisher.
The benefits of working with us
When you request a paper or a book at Penfellow, prepare your main concerns and questions for business book ghostwriters. We will find you the best one and won't rest until you receive the final work. Here's the list of benefits you get when working with us:
Full confidentiality;
Unlimited number of revisions;
Affordable prices;
Building brand awareness;
Helping your company to get into public view.
A business book ghostwriter can do all the jobs, such as discussing ideas, creating drafts, and editing them afterward. Business ghostwriters can offer a range of services. Besides writing a book, they conduct independent research on your company's profile and the details from your biography, which might interest the reader. They are also in charge of revisions they must make to your feedback. You may stop at a book proposal stage or move on and request to write the whole book at the agreed time.
What else can ghostwriters do?
Besides writing a book, hired writing professionals can create research proposals or short eBook concepts. Penfellow can also serve as a business plan writing service, aligning your expectations with corporate requirements.  If you want to find out the additional requests we fulfill, hire a ghostwriter and enjoy:
Autobiography writing service;
Editing and proofreading;
and more.
It doesn't matter to us what type of ghostwriting you need. Despite the book genre and style, we will find you a match for any service. We will provide a unique outside perspective you might need when everything is too blurry to notice discrepancies. 
Create your masterpiece with Penfellow
As a community of professional writers, Penfellow can help you to write a business book. Our writers know how to convey your ideas to the audience. Who said that publishing a book is all about self-devotion to a process? Your ideas are your main contributions; the writing professionals can do the rest! We guarantee to implement every note into the final manuscript, making sure it looks natural for the reader. All you need to do is find the right person and enjoy! Thus, instead of struggling with the words, hire a ghostwriter. You'll save time for important things and get a quality piece in return!