Business proposal writing service for great results
Looking for a professional business proposal writer to beat the competition and win the deal? Meet the Penfellow team! Our experts know all the secrets of a successful proposal to motivate potential business partners to choose your expertise.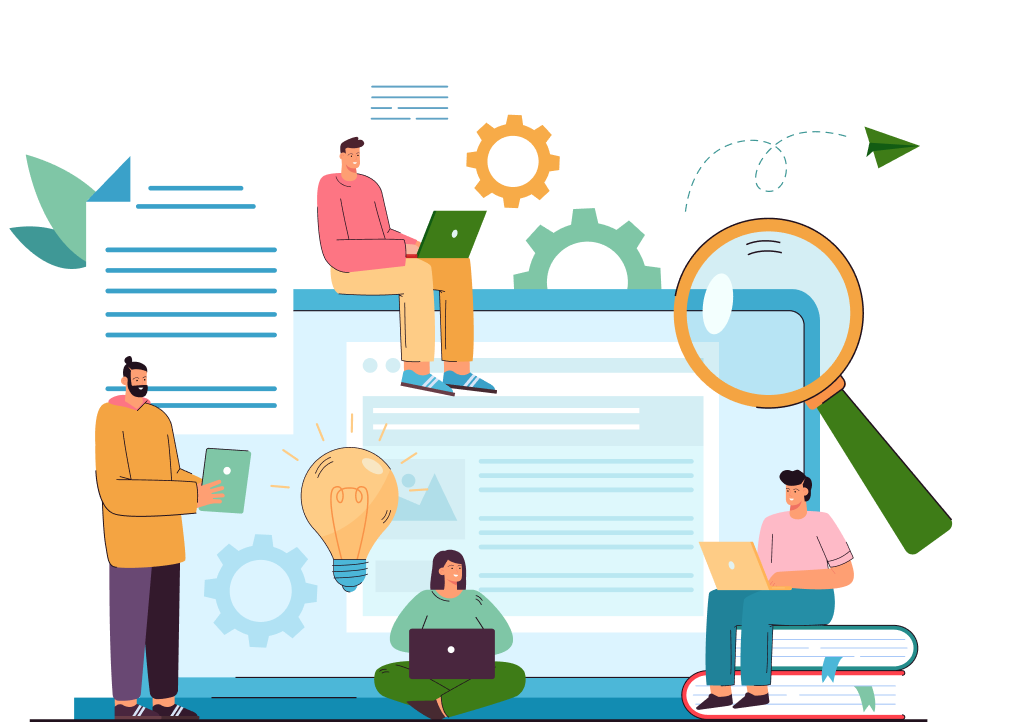 Our benefits
We are a reliable business proposal writing service. We listen to your concerns and evaluate your ideas before any work starts.
Winning business proposal writing services
We do our best to provide a suitable solution in each case. Thanks to our vast experience, we know what business features should be outlined to impress the potential partner. Moreover, we are experienced enough to put your product on the winning side. Thus, we offer the following: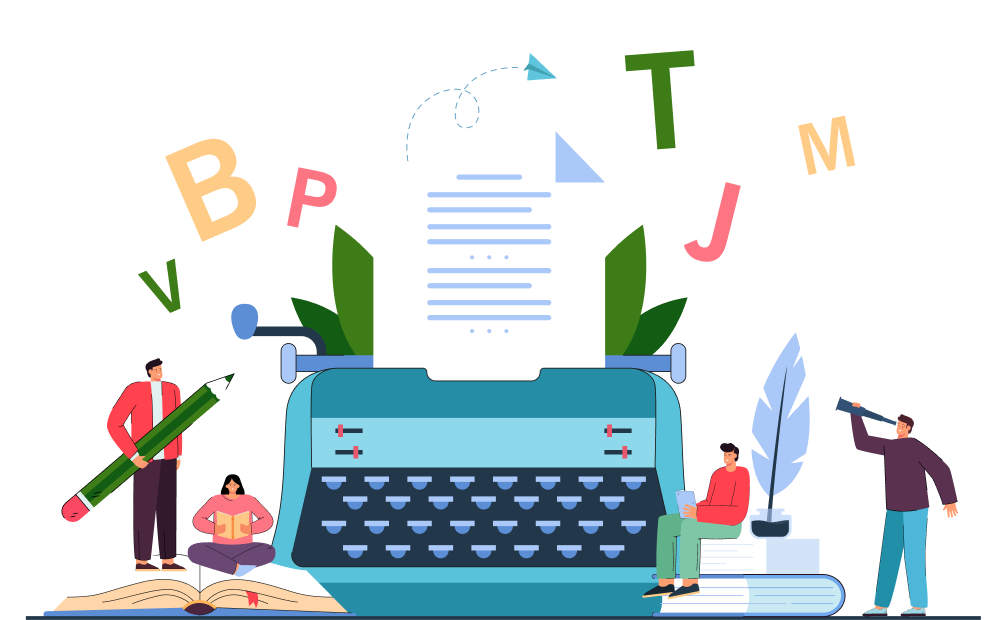 If writing is not your cup of tea and you want to capture your memories, it is one of the best ghostwriting services.
John Vincent
I am extremely happy with the book from the company's ghostwriter. Perfect grammar, style, and attitude. It reflects my marketing knowledge perfectly.
Mary King
Love the final result and recommend them!
Christian O'Leary
Frequently asked questions
We're happy to resolve your questions and provide you with all types of information from how to deal with an idea that you have to how to publish your work.
A business proposal is an official document that outlines a proposed business and serves as a persuasive argument. Thus, it helps the listener or reader in selecting a potential partner. Business proposals are typically used to support the proposed project and persuade potential investors, clients, or partners.
As part of the sales or marketing process, a business proposal is widely used to win new business, secure funding, or set up strategic partnerships. A well-written and persuasive business proposal is often a key to successful performance in a competitive market. That is why it's better to entrust it to professional proposal writers.
A typical proposal includes info covering the following sections:
Introduction of your business that must be catchy to grab attention at first sight.
Expertise in the client's needs.
Potential solutions you can offer to satisfy the potential partner`s needs.
How do you plan to implement the solution, and what resources do you possess?
What financial, time, and resources do you require to realize the solution?

Additional sections may also be included depending on the specific proposal requirements. Consequently, you must always follow the given guidelines with business proposal writing. The structure may also differ based on the type of business proposal (solicited or unsolicited).
Yes, you can turn to a business proposal writing service. In Penfellow, we have a team of professional proposal writers specializing in writing business proposals and providing customized services to meet your needs. We have a strong track record of successfully writing proposals for companies from different fields, fair tariffs, and client-based services.
Provide the writer with detailed information about your business, the problem or opportunity, and any specific requirements or guidelines for the proposal. Arrange the timeline, budget, and payment issues. And wait for a winning solution for your business!
In our team, we have a range of different professionals to provide clients with winning business proposals. Among them are sales or marketing experts with outstanding expertise in the process. Business proposal consultants are the best at writing proposals, especially in strategy, organizational development, or process improvement fields. Thus, you are at the right place if you need a solution to get the bargain.
Professional proposal writers are responsible for creating persuasive and compelling proposals that outline a business and convince the intended audience to choose it for further support or partnership. Usually, they cover the following tasks:
market/audience research and analytics to understand their needs and expectations;
proposal strategy development;
proposal text writing, editing, formatting, and proofreading;
designing well-organized, logical, structured, and easy-to-navigate proposals;
working on revisions from stakeholders, subject matter experts, or reviewers.
As a result of their work, our business proposal writers provide high-quality text meeting the client's needs and the intended audience's interests.
The cost of a business proposal writing is counted individually as its price depends on several factors, including:
the proposal's complexity and scope;
the level of detail required;
the industry or market being targeted;
the expertise and experience of the proposal writer;
the urgency of the project;
additional services or outputs requested, e.g., graphics or multimedia content.
Using our service for business proposal solutions, you will be surprised by the affordable rates we charge for premium-quality work. Fel free to contact us today and win that deal!
Ask us a question
When you have questions, concerns, suggestions, ask about your order, or share amazing ideas, feel free to contact us through the contact form below:
Business proposal writing service for winning solutions
A successful business proposal is a key to your company's development. It is necessary to attract investments,  sign lucrative contracts, or find great partners. Thus, it sounds not like a thing to risk with. To win business opportunities, you'd better entrust them to a professional writing service.  
What type of business proposals do we deal with?
As a leading business proposal writing service, Penfellow provides its customers with solicited and unsolicited proposals. Let's look at them more precisely. 
Solicited business proposal
A solicited business proposal is a response to a proposal request (RFP) or a quote request (RFQ) issued by a potential client. It outlines the requirements the proposing companies should meet to satisfy the client's needs. The most common example is a government proposal with certain specifics and criteria. For years of experience, our RFP writers have known all the ins and outs to help you win government contracts.
Unsolicited business proposal
The other type is unsolicited business proposals sent to a potential client without a prior request or invitation. Here, you are the one to initiate the proposal, highlighting your expertise, products, or services that can attract the customer. This paper has no strict criteria, but it still involves strategic thinking and some analytics from the business proposal writer.
What's the difference?
Both solicited and unsolicited business proposals are essential to reach different goals. Solicited proposals allow entrepreneurs to respond to specific demands of potential clients, increasing their chances of winning the bid and excelling in the business. Meanwhile, unsolicited proposals are a powerful tool for introducing your capabilities to potential clients (even those unfamiliar with you). Accordingly, it provides vast opportunities for business growth and revenue generation. The Penfellow team can guide your business during all the stages of its cycle. Have a great idea and search for funding opportunities to implement the one? Our proposal writers for hire will willingly help you with a grant proposal to persuade all the investors that your project is worth the money. It is how we transform thoughts into businesses. Now, it's time to tell the world about your product. You can check our Wikipedia writing service for that.
The perks of using our business proposal services
If you lack the time, expertise, or resources to write an effective business proposal here, we are to assist. As a full-service business writing company, we provide our clients with the following:
Research: we profoundly analyze the industry, market players, requirements the proposal should meet, characteristics, and needs of your business.
Outlining: the team of experienced writers helps to define and outline your strengths. They convince the potential client you are the only suitable candidate.
Writing: we provide customized flawless solutions leading to winning contracts. You will be proud to represent your company with the tailor-made proposal. 
Formatting: we study and consider all small nuances to make your proposal meet the recipient's specific needs.
Editing and Proofreading: we ensure your proposal is error-free and professionally presented.
Entrepreneurs from different spheres and geographical areas choose our business proposal services as we provide top-notch solutions for an affordable price. Client satisfaction is our primary goal. Therefore, we offer unlimited free revisions until you are satisfied with our job. Confidentiality is of no less importance. Rest assured, we keep your business ideas private and up to strict ethics. You can also rely on us if you need to write white papers or an SBA business plan. For that, check our business plan writing service. 
Final thoughts
Take a chance to win the best contract for your business by using our proposal writing services. We will prepare a flawless solution for an accessible price and deliver it on time. By hiring Penfellow writers, you can count on the most responsible attitude, precise analysis, and premium copy. Next to a pool of experienced proposal writers for hire, we also work with professional press release writers. Feel free to contact us in case of any questions!