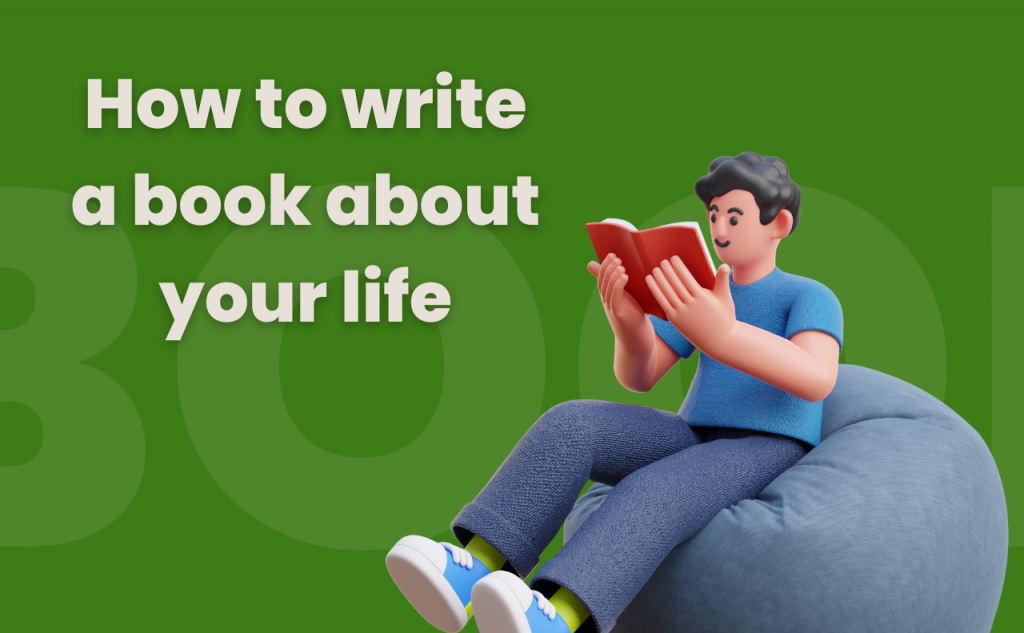 Memoir is one of the most fascinating genres among non-fiction lovers. The main point of this writing is to tell the story of a particular person. It is generally accepted that famous and iconic figures create such books because they have amazing things to tell. However, you do not have to be a movie star or travel worldwide to tell an interesting and valuable story. Sometimes inspiration can come from an unusual situation that becomes a full-fledged story. Here lies the difference between a memoir and an autobiography: in the first case, the author focuses more on emotions, while in the second, they tell the story from a chronological point of view. How to write a memoir? Where should I start? Penfellow is ready to walk the path with you!
A step-by-step plan to structure elements of memoir and prepare for the storyline
First of all, every genre has its specific structure according to which the entire story is constructed. This is something beginners may struggle with ─ how to stay succinct and retain the artistic element? When there's a lot of material, there's a dilemma: is all this information needed in the piece? How do you know what is essential and what is secondary? Autobiography writer, for example, sticks to events, which allows the narrative to remain logical. In such a text, the line begins with the childhood description and develops throughout the story. It shows how the character has changed over the years and what happened to them at different life points.
On the contrary, writing follows a mixed style: storytelling, descriptions of emotions and feelings, and dialogues with characters. This is why all work is divided into stages:
You have to determine what you want to say.
You have to collect the missing information and process the material.
You have to work out the structure of the future book.
You can start writing a memoir
A professional author who works with tons of versatile information can always help to put all these elements together like a puzzle. Contact one if you require assistance to make sure your piece of art gets better, not worse.
When does the fascinating story start?
Story about your life should not be about a trip to the moon. A few people live extraordinary lives, but it's not about the story ─ it's about how you tell it. For example, you can recall a series of situations that happened to you and extract some important unifying thoughts. Additionally, do not omit interactions with other people. If you have trouble collecting life pieces, ghost book writers can help you define live events worth sharing.
"I never would have thought it could happen to me. I am a simple farmer with a small salary who lives an ordinary life. However, a man visited me one day, completely changing my worldview. And now I want to show you how to make your dreams come true, even if they seem too daring", ─ it is what a rough introduction to a memoir might look like. You get your main message across, create intrigue, and stay close to the reader by touching the reader's heartstrings from the first lines.
How to collect and organize all personal information?
Writing a book often stretches over a long period. The first step is to locate and recover manuscripts and photographs and clarify crucial details. Putting all the elements of memoir together will help a writer who has already worked on similar books. With a competent approach, all the information will be organized in the form of a table and contain the following:
Manuscripts (their volume, legibility).
Photos (quality, need for retouching, digitization, or restoration).
Notes, letters, and documents that can be used as visuals for the book.
Information to clarify or search additionally (e.g., in library archives).
You should understand that the preparatory stage takes time and attention. Remember, the more intelligent you are about it at the start, the better result awaits you in the final phase. Incidentally, this work is also one of the most critical stages for a biography writer. To start a collaboration, they require several life facts. However, describing the story only in the author's own words is also acceptable if you hire a professional who can work with insufficient information.
Characters must develop
Another reason why writing an autobiography book will be easier is the genre that does not involve the linear development of events or characters. Indeed, it is one of the points for the whole memoir work's success. The most catchy story can become boring if it lacks emotion. The same goes for characters: they should not just break into the story occasionally but also become full participants.
Amateur or novice authors often introduce characters into the narrative through dialogue. However, the reader may have a legitimate question: «Wait, who is this guy, and why is the main character talking to him?». Because of a lack of experience, the author may think everything is logical and understandable, but it is not always so for the reader. In this case, the affordable memoir writer is a kind of reader-critic who always keeps in mind characters who need to develop gradually to be «alive» and relevant.
Why are the dialogues meaningful?
You may see that writing a book about your life has a lot of details. Another key component covers the dialogue between the characters. However, you need to know and feel an appropriate moment to convey information about characters by talking to them. Do not let any line suffice with random conversations with no message.
Example:
– "Why are you looking at me like that?"
– "You made your choice", she said, slowly pronouncing each word and looking into my eyes. And then she stopped talking… At that moment, I was ready to fall to the ground. It's true what they say: be afraid of women who keep silent…
It is not necessary to retell every meeting or conversation with a character. Quite frequently, a few phrases are enough to convey the manner of communication or the subtleties of interaction with a particular person. Especially as conversations can sometimes be trivial in reality, so memoir writing tips can help add more color to work.
How do you write a book if this is your first time doing it?
Despite the story's richness and enchantment, lacking writing skills can become a stumbling block. It also happens that a person can be a good storyteller, but the words don't come out by trying to put them on paper. The "magic" seems to go away… A question that often gets in the way and is difficult to answer on your own is how to start writing a book.
A good solution is to work with an experienced writer. However, finding a ghostwriter on your own can turn into a real challenge. Everything may sound great in words during a personal conversation, but working with freelancers sometimes becomes a lottery. For example, the performer can refuse cooperation halfway, or the result will disappoint you.
How to avoid similar crises? PenFellow has gathered the best freelancers in its team, and each material is checked internally. We only show the final result when the quality meets all the highest standards!
How does a memoir book writing process occur?
One of the questions you might have is "OK, I don't have a manuscript, I can't write," or "I don't have enough time for it… what to do then, how to start a memoir?». It may surprise you that most celebrities use the services of writers, as they cannot always work on their books due to their busy schedules. Looking at many books published by stars, you can see that's never a problem!
Thanks to the availability of gadgets and the Internet, working on a book can continue uninterrupted even if you are away on holiday or a business trip. The work on the first draft often takes this form: the main character tells their story in an interview format, the obtained text is transcribed, and the final copy is created. Later, the story is fleshed out with additional details to become more artistic and captivating.
But don't forget – as you're working on your memoir, you might start thinking about who has been influential in your life journey. This could be a great opportunity to dedicate your book to them. Besides, it would be very beneficial to hear feedback about your book from the very people that played an important role in your life.
Prepare for different feedback from beloved readers
Another thing to remember is feedback from your readers, which can both hurt and uplift you. When you're writing memoirs, you experience an inspiring time. Unfortunately, many people are often unprepared for judgment since the response to their life events or personal thoughts may be negative. Heckling is what comes paired with popularity. But it should not stop you to stand out and create. Moreover, some authors aim for real scandals around their books because they know it increases popularity.
If you aim to publish a book that will be loved and appreciated, you must pay attention to several points. Sometimes, the negativity can be objective because the book is poorly done: there are plot inconsistencies, important episodes are omitted, and characters change from page to page with no logic. Thus, the reader does not get a complete picture of all events… Rush, deficient experience, or lack of expertise is what causes negative critique. The book can flop due to minuscule details, such as failing to write a proper title and subtitle.
Obviously, the help of a professional in memoir writing is vital. You shouldn't please readers to think like them. But trust us, they will appreciate your work if you show respect by doing your best to publish a quality book.
One of the best contemporary examples is the memoirs of actor Matthew McConaughey. His book «The Green Light» has not left readers indifferent. The book was written from observation notes, personal diaries, and reflections on life ─ everything on the actor's mind over the years. He created a compelling story, conveying deep thoughts to readers about the importance of virtues such as wisdom, kindness, and love.
«I'm not trying to convince anyone of anything; I've just lived an amazing life… My fame and popularity are not the only values. But that's why, having the opportunity to be heard, I want to pass on something very important and valuable to generations», said Matthew.
Ready to create your own book? We are happy to help!
Writing a memoir can be a rewarding and fulfilling experience. You get to revisit the past, remember old friends, and relive cherished moments. However, it's important to consider your goals and decide what to write in a memoir before you begin work on it. Are you hoping to share stories with family members? Do you want to preserve memories for future generations? Or are there other reasons you want to write about yourself this way?
And this is something that the PenFellow team can help you with:
Help you decide on the main idea;
Identify the most important pieces of the story;
Choose a writing style that appeals to you;
Process all the information, and make it readable.
And, finally, write a book that we are sure will become a real work of art! Just email us to start working on your book today.
After all, there is also one important thing. You should always be mindful of topics and details that could hurt others or make them uncomfortable (e.g., revealing secrets). And this is why a professional outside view can help avoid embarrassing moments after the book is released.
FAQ
How many pages does a memoir include?
The number of pages in a memoir can vary greatly depending on the story being told and the author's writing style. As usual, a memoir can range from 200 to 400 pages, but it can also be shorter or longer, depending on the story. However, the length is not as important as the ability to tell a compelling story that engages the reader. Sometimes a 100-page story can be more interesting than 500 or more pages of boring information.
What are the differences between a memoir and an autobiography?
While both genres focus on the author's life story, a memoir tends to be more focused on a specific event or theme, while an autobiography covers a broader range of the author's life. Deciding which genre will best serve your story and goals is always up to you.
What topics or details should be avoided when writing a memoir?
It's important to avoid sharing personal information about others without their consent, as well as any information that could be considered defamatory, discriminatory, or damaging to others. Additionally, it's crucial to avoid embellishing or exaggerating the truth.
Considering the time and energy it takes, is it worth the effort to write an autobiography?
Writing an autobiography can be a fulfilling and rewarding experience, allowing you to reflect on your life and share your story with others. It's essential to consider your goals and motivations for writing and whether the benefits outweigh the investment of time and energy.
Why might someone choose to write a memoir instead of an autobiography?
A memoir can be a more focused and nuanced exploration of a specific event or theme in a person's life, allowing for a deeper exploration of the emotions and experiences involved. Additionally, a memoir may be more appealing to readers interested in a specific topic or genre rather than a comprehensive life story.