Ghostwriting is a unique practice of hiring a professional writer to collect information, analyze, and write the story instead of you based on your life experience and notes. The ghostwritten books are presented under the name of another person, yet the ghostwriter does the work. It is legit practice since everything is done according to an agreement between the author and the ghostwriter. It means there is no violation, and it's not a scam per see, so if you like writing and know the pros and cons of being one, you can always try and become a ghostwriter yourself!
The notable ghostwritten books you may have read
When you think about the types of ghostwritten stories, you will be surprised to find out the variety. It is not only for those famous individuals who need a ghost written autobiography or want to create a memorable speech for a theater drama. As you can see below, there are many famous cases of ghostwriting:
Many sources claim that Dumas has turned to Auguste Maquet for assistance composing his novels. It has been a form of ghostwriting. As a trained historian, Maquet was happy to oblige and offer professional help. After all, when people seek book writers for hire, keeping things accurate is one of the reasons why ghostwriting is so essential!
Numerous sources claim Mr. Fleming would use ghostwriting while working on newspaper reports and articles. While there is no apparent evidence, Fleming often claimed that many people from the United States and beyond had been asked to help with certain writing parts and editing of the Bond publication series.
It is a famous case of using business ghostwriters for writing purposes. Stephen Covey acknowledged the fact and stated more than once that approaching professional ghostwriters helps make writing more precise. When the author strives for a perfect narration, ghostwriting books with another pair of trained eyes and hands always helps!
Here, we have Tony Schwartz mentioned, which is already related to some ethical scandals among famous ghostwritten books. Take Trump's claim that he is the person who wrote "The Art of The Deal" when it was Tony who did it! While we don't know the agreement between Donald and Tony, the story has broken many sales records!
This famous memoir was written by Joanne Gordon, also mentioned in recent editions. It's an example of self-praise and analytical writing, where the ghostwriter's work also includes data collection. Like most professional bio writers, Joanne did her job well!
This New York Times bestseller is another business narrative created with a ghostwriter's help. Jack Welch noted he received support from John A. Byrne thanked him personally for helping put his thoughts to writing.
It's also a ghostwritten book example by Edward Whitley, who could genuinely understand Branson's personality. You will be taken to the man's childhood, dyslexia problems, and many things that Branson himself would not dare to discuss that easily. The reflection and analysis of the ghostwriter make famous books ghost written so meaningful!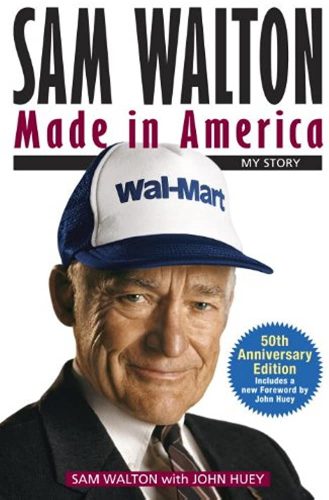 While most people know the famous story, it was John Huey who could structure it well and add humor and personality traits of the man behind the story. Many interviews with family members and stories would only be possible with ghostwriting help!
As you can see, these famous authors and business leaders have all benefited from the assistance of ghostwriters in producing their best-selling books. While some have been more transparent about their use of ghostwriters than others, it is clear that the support and expertise of a trained writer can greatly enhance the quality and accuracy of a book. Ghostwriting can enable authors to focus on their ideas and vision while leaving the technical aspects of writing and research to a professional. As a result, these ghostwritten books have become iconic pieces of literature that have inspired and entertained readers around the world.
The multitude of genres in a book ghostwriting
Some other famous ghost written books include "The Pursuit of Happiness", an autobiography business book by Chris Gardner (ghostwritten by Quincy Troupe), and short horror stories by R.L. Stine many of you may have read in Goosebumps stories as kids.
Besides, we also have fiction ghostwriting examples of Nancy Drew, ghostwritten, or the famous "Babysitter's Club" by Peter Lerangis. For celebrity eBook ghostwriters and ghostwriting examples in print, look up the personality of Joni Rodgers. He has worked with Gilbert Gottfried, Denzel Washington, and the famous tennis player Serena Williams! It shows that famous books written by ghostwriters can cover any genre and type of writing to inspire every reader!
Why consider book ghostwriting now?
There are many reasons why sharing your ideas with a ghostwriter will work wonders! It's not always an easy process as you ghost write a book. Besides, it might be challenging to find book writers for hire who fit your unique vision. The trick is to ask for examples of their work, read the reviews, and discuss things first!
Our friendly team at Penfellow recommends you explore our services and unique approach. We always focus on flexibility and unfolding your true talents! Feel free to get in touch as you plan to hire a ghostwriter for your writing. Let us help you get your story, autobiography, business ideas, self-help books, children's novels, or anything written down, edited, and published!