Script Writing Service for Your Creative Project
Our team of professional writers has experience in writing scripts for various genres. PenFellow's scriptwriters can help bring your vision to life. Clients can trust that their projects will be delivered on time, on budget, and with the highest quality.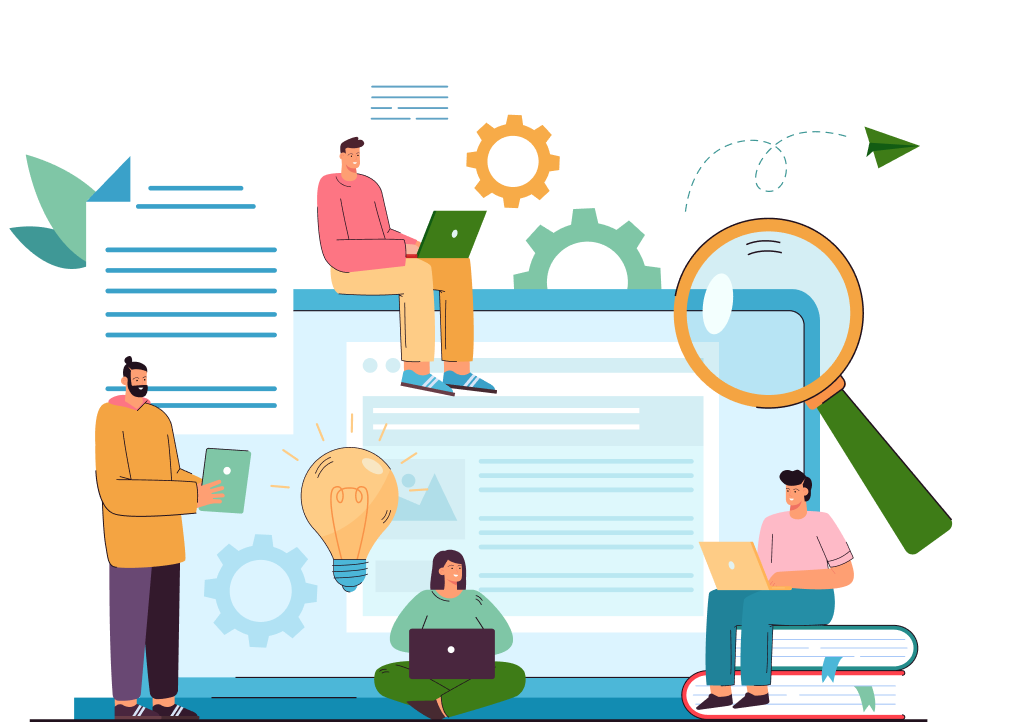 Our benefits
We are a reliable script writing service. We listen to your concerns and evaluate your ideas before any work starts.
Creative Video Script Team
Filmmaking starts with writing a meaningful script that stands out. Thus, the script writer must pay detailed attention to structure, pacing, and visual storytelling to capture the story's essence in a way that translates onto the screen. At PenFellow, the script writing service produces scripts for: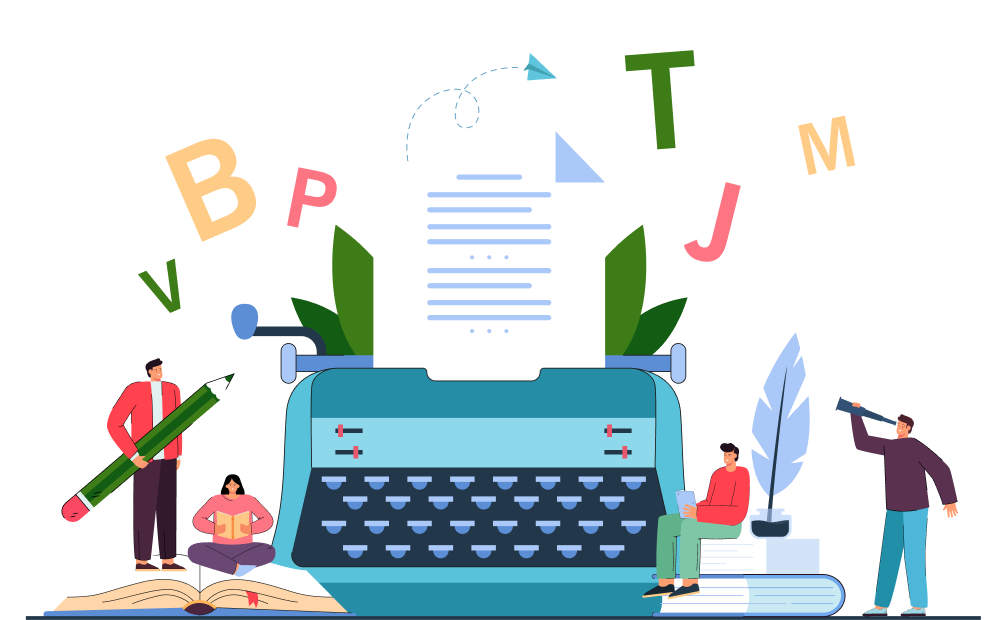 If writing is not your cup of tea and you want to capture your memories, it is one of the best ghostwriting services.
John Vincent
I am extremely happy with the book from the company's ghostwriter. Perfect grammar, style, and attitude. It reflects my marketing knowledge perfectly.
Mary King
Love the final result and recommend them!
Christian O'Leary
Frequently asked questions
PenFellow is a professional script writing website and service offering high-quality script writing, video script writing, movie script writing, and screenplay writing services. Do you have any questions about the service? We answer them right now!
Yes, you can hire someone to write a script. But you need to know: finding a writer takes a long time. Since freelance screenplay writers offer their services online, it's an easy and fast solution that may help quickly bring your ideas to life.
The cost of getting a script written can vary widely depending on several factors, like the script's length, the story's complexity, and the writer's experience level. Generally, a script writer online is the most advantageous option from a financial point of view.
Scriptwriting aims to create a blueprint for a video or film production. A well-written script serves as a guide for actors, directors, and other production team members, helping to ensure that everyone is on the same page and that the final product meets the desired creative vision. Make the process easy using a screenplay writing website.
Hiring professional video specialists from script writing companies can be beneficial in many ways. They bring storytelling, character development, and scene-writing expertise that can take your project to the next level. They also understand the technical aspects of scriptwriting, such as formatting and pacing, to ensure your script is production-ready.
While the terms screenplay writer, scriptwriter, and scene writer are often used interchangeably, there is a subtle difference between the two. A screenplay writer typically works on feature-length films, while a scriptwriter may work on various projects, such as corporate videos or web series. However, the skills and expertise required for both roles are largely the same, and many professional script writers are adept at both forms of writing. The main part is to work with professional script writers that can guarantee great results.
Ask us a question
When you have questions, concerns, suggestions, ask about your order, or share amazing ideas, feel free to contact us through the contact form below:
Video script writer: A person who tells the story
Script writing is a general term for writing a script for various mediums, including film, TV, theater, and video games. It is a broad term that encompasses a range of genres and formats. Script writing is an essential aspect of any production, as it serves as the blueprint for bringing a story to life. A well-written script can captivate audiences and transport them into the world of the characters, making it a crucial element in the success of any creative project. Script writers often work closely with directors, producers, and other members of the production team to ensure that the vision for the project is being realized. They may also be involved in the casting process, collaborating with actors to bring their characters to life. In addition to storytelling and dialogue, script writing may also involve writing action sequences, character descriptions, and scene descriptions. It is a highly specialized skill that requires creativity, attention to detail, and a deep understanding of the medium. As the entertainment industry continues to evolve and new technologies emerge, script writing remains a vital part of the creative process. Whether you are interested in writing for film, TV, theater, or video games, a solid understanding of the principles of script writing is essential to success. And our screenwriters for hire are here to help you!
In addition to the different types of script writing services offered by PenFellow, there are also different genres of screenwriting to consider. These include drama, comedy, action, horror, romance, and more. PenFellow's movie script service caters to clients who want to develop scripts for feature films or short films. Save your time with fiction ghostwriters for hire since we have all you need.
Why is script writing an essential stage in video creation?
Movie scripts are specifically designed for the film industry. Each video genre is divided into different areas. For example, a script for a full-scale movie and a short social media clip will differ significantly. It's not just about the amount of text but also about how the drama is constructed.
For instance, if there are several main characters in the video, it is necessary to give attention to each of them, developing their individual stories. On the other hand, a social campaign clip requires conveying the main message concisely and clearly so that the text and visuals reinforce each other. In promotional videos, the main idea is to motivate the viewer to take action. The script will also vary depending on the type of action chosen (go to the website, share an opinion, make a purchase).
To create professional scripts, it is not only important to have writing skills. The author must possess knowledge in various fields and take into account:
The specifics of psychological perception. The script text should not just be "good," but should also grab the viewer's attention.
The laws of rising drama. In film production, there are many ways to continue to hold the viewer's attention and tell the story.
When silence is needed. Viewers also need space for their thoughts, and this is something that the script writer must anticipate.
The specifics of visual thinking. Examples, characters, quotes, and famous people mentioned in the script can enhance the message.
The characteristics of the target audience. Age, gender, activity field, needs, goals, and values are significant when creating scripts for commercial videos.
Whether it's a promotional or training video, the PenFellow team can create a script that meets the client's needs and exceeds their expectations.
Why PenFellow: TOP-5 benefits of script writing services for your project
With years of experience in the industry, PenFellow's writers have a deep understanding of what makes compelling and engaging content. Just use speech writing services to get the best result!
We know how to tell a story that captivates the audience and holds their attention until the very end:
Skilled writers. Our team is skilled at creating characters, developing plots, and writing dialogues that sound natural and authentic.
High-quality writing. We devote time to searching for information, creating an effective structure, and carefully working on the project at every stage.
Innovative and creative Experienced professionals are always ready to offer a solution to make the product more interesting and unique.
Customer satisfaction. Using script writing services, you get a product that meets your goals and exceeds all your expectations!
Time-saving. By entrusting the work to professionals, you get a guaranteed result without experiencing the "creativity pain".
If you're curious about the key components of a screenplay, we're happy to share the general guidelines our expert screenwriters follow. When you work with our team, you can expect the following:
Guidance on formatting your screenplay and how it may affect the reader or viewer experience.
Examples of successful screenplays approved by industry professionals.
Advice on following genre and structural standards.
Professional editing and proofreading services to prepare your script for publishing.
Tailored solutions based on your specific project requirements through collaborative discussions with your screenwriter.
Access to industry groups to highlight the quality of our work.
Samples of our previous screenplays to showcase our quality and approach.
Start it easy and get the best result with PenFellow
At PenFellow, the ghost writing work begins once your order is received. Here is a breakdown of how the process works:
Order Placement: You can easily order any of our services through our website.
Expert Assignment: Once your order is received, we carefully analyze the requirements and assign the most suitable writer or team of writers for your project based on their expertise in your industry or genre (for example, skit).
Initial Draft: The script writing service's assigned writer(s) will start working on your project by creating an initial draft.
Client Review: Once the initial draft is complete, we will send it to you for review. You can make any changes or request revisions from the video script writer until you are delighted with the draft.
Final Draft: After incorporating any revisions you requested, the writer(s) will create the final draft, which our editors and proofreaders will thoroughly check to ensure the copy meets high-quality standards.
Delivery: Once the final draft is completed, we will deliver it to you in the requested format, whether a script, video, etc.
At every process stage with our screenplay writing website, we diligently ensure your project is completed on time, adhered to the highest quality level, and tailored to your specific needs. Whether you need a script for a video, movie, or any other project, our screenplay writing website is committed to providing exceptional assistance and results. Plus, we guarantee unlimited free revisions after delivery, allowing you to request any final changes or adjustments. See how easy to make it real with the website for script writing!